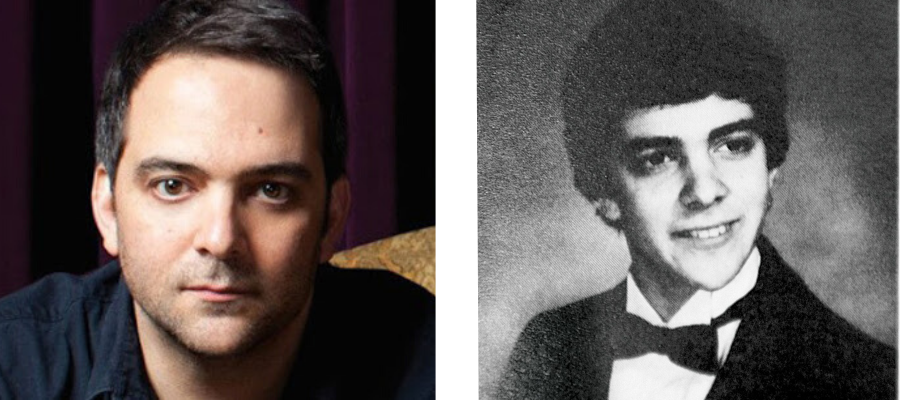 On April 1st, Montclair Public Schools lost one of our most acclaimed alumni too soon: Adam Schlesinger, songwriter, musician and co-founder of the band Fountains of Wayne, died at the age of 52 from coronavirus.
In honor of Adam Schlesinger's great accomplishments and his early artistic growth in our town and schools, an anonymous donor is offering MFEE's Arts Open Hearts fund a matching donation for any amount donated up to $5,000 in Adam's name. The Arts Open Hearts fund supports innovative arts programs that nurture the social and emotional growth of Montclair students.
Adam Schlesinger attended Montclair public schools in the early years of the magnet system, thriving in the arts programs at Nishuane, Hillside, and Glenfield, where he took a class on the Poetry of Rock. The donor, a parent of alums who attended school with Adam, remembers seeing him shine in the Hillside production of Charlotte's Web.  After graduating from Montclair High School, Adam carved a path as a successful singer and songwriter in the bands Fountains of Wayne and Ivy, and he wrote award-winning songs for movies and television.  MFEE is honored to highlight Adam's legacy and to continue supporting arts programs that nurture the emotional health and talents of our children. Two of the signature programs supported by the Arts Open Hearts fund expose students to slam poetry and spoken word to give voice to future storytellers and songwriters.
For more about Adam's amazing life, career, and influence:  Melody and Mischief: How Adam Schlesinger Built a Career Like No Other Songwriter
A beautiful personal take on his legacy from Montclair resident Warren Zanes: Memories of Adam Schlesinger by Fellow Montclairite Warren Zanes
---
Donate to the Arts Open Hearts Fund
in honor of Adam Schlesinger