Our teens are entering a rapidly changing world that requires adaptability, creativity, resiliency, and courage. On January 11, 2020, MFEE and the Montclair High School Guidance department will launch the second iteration of the award-winning Life After High School conference to reinforce these traits.
Life After High School aims to inspire teens and their caregivers to think about about post-high school life broadly and to equip them with wisdom nuggets that will guide them through this turbulent and exciting time.
Through activities and storytelling, workshop leaders with juicy life stories - and a knack for sharing them with teens - plant seeds of confidence, curiosity, and calm. Our dynamic leaders address topics like: "how to take a risk," "managing failure," "learning to network," and "finding your passion."
Parents experience a separate track of workshops that will focus on the emotional and mental health of their teen - and themselves!  Through an engaging panel discussion and sessions targeted at supporting the social and emotional needs of youth, the conference offers parents time to connect, commiserate, share some laughs and learn some tools.
Check out highlights from the 2017 Life After High School Conference
Read the press coverage on the 2017 Life After High School Conference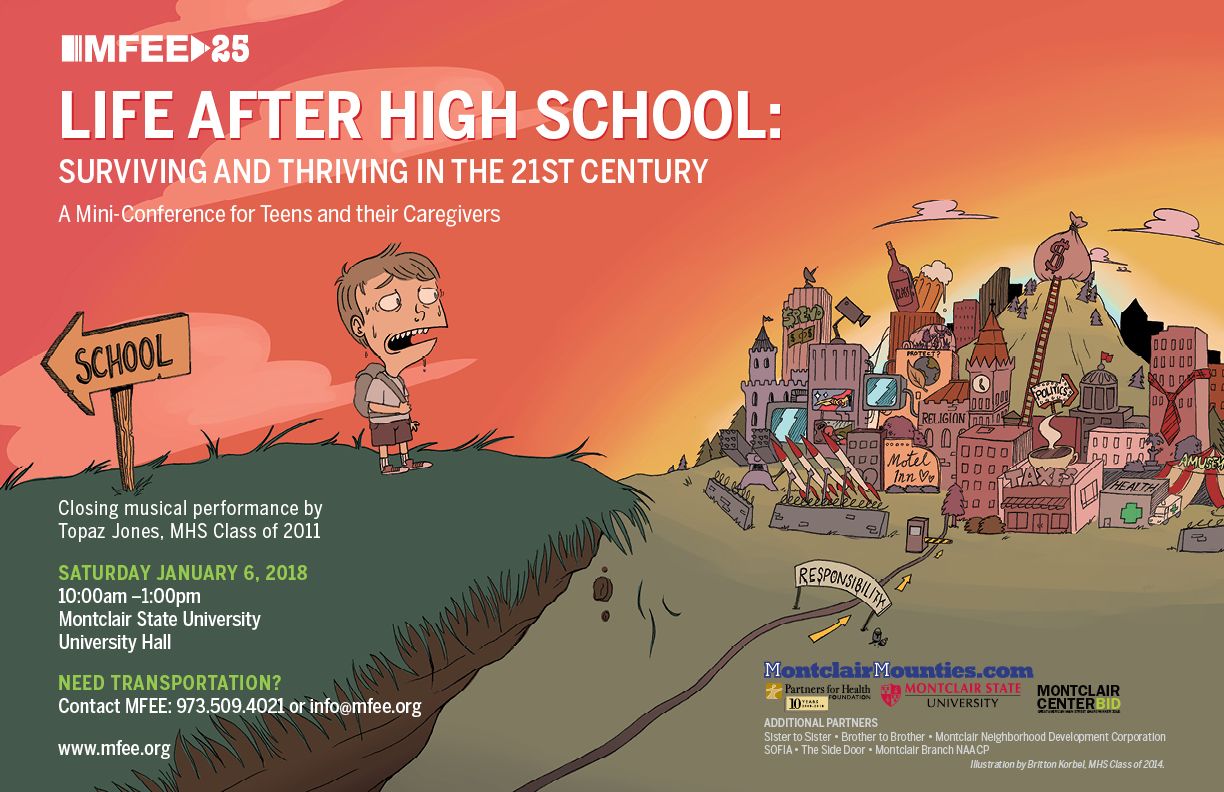 Montclair Fund for Educational Excellence (MFEE) is proud to announce that its Life After High School Mini Conference: Surviving & Thriving in the 21st Century has received the award for "Outstanding Education Foundation Program" from the New Jersey Education Foundation Partnership (NJEFP).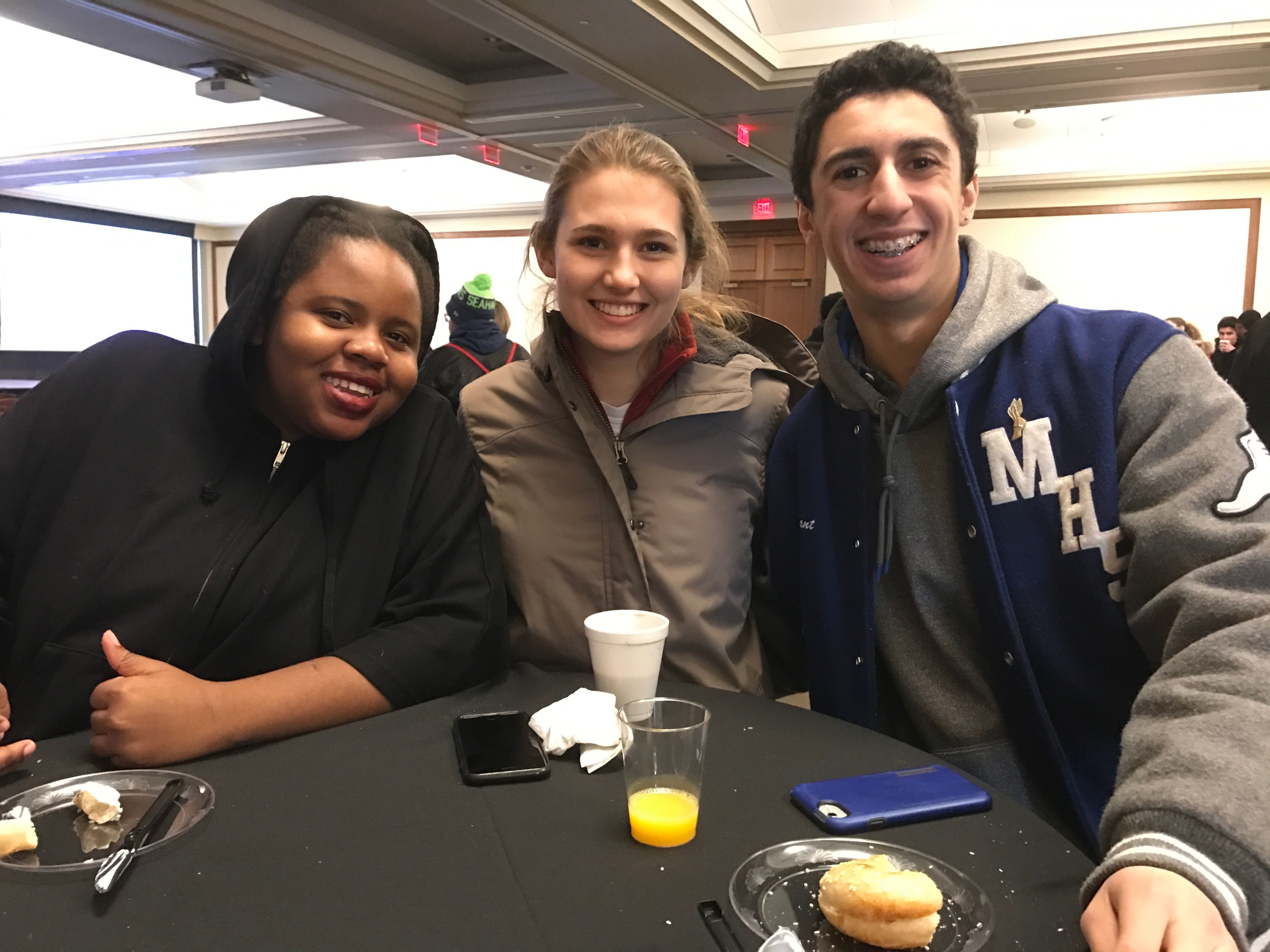 Braving the bitter cold on a Saturday morning, over 200 Montclair-area students and their caregivers came together to glean inspiration and knowledge from fellow community members. The Montclair Fund for Educational Excellence (MFEE) held its first mini-conference, titled Life After High School: Surviving and Thriving in the 21st Century, on the Montclair State University Campus on Saturday, January 6th, 2017.