Congratulations to ABeyC Hive for winning the Showdown Montclair 2018 Lip Sync Battle Award!
Help ABeyC Hive Lip Sync Battle in Showdown Montclair!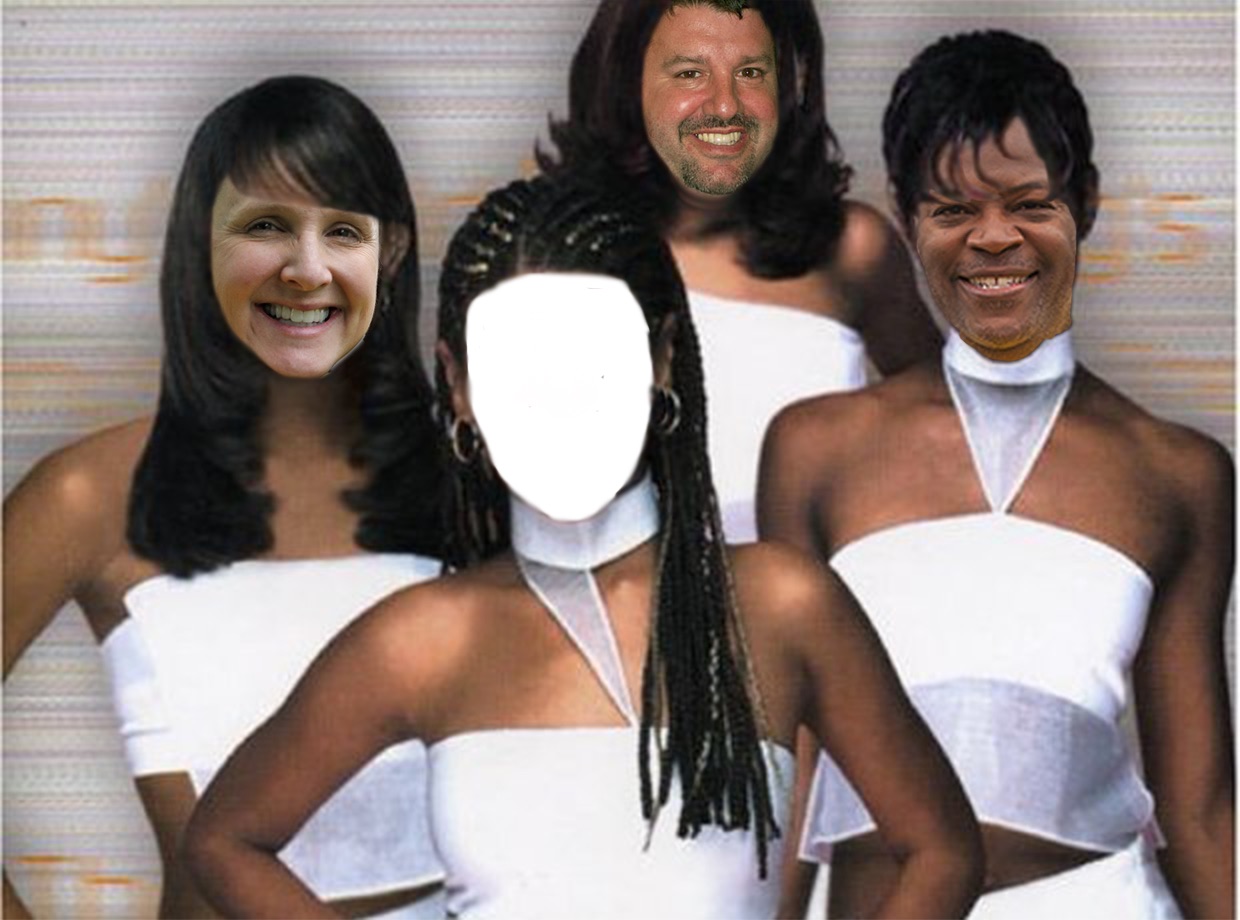 ABeyC Hive
Move over Destiny's Child, these three principals and our fierce MHS football coach are ready to prove that they are the real SURVIVORS!
MHS Principal James Earle, Nishuane Elementary School Principal Jill McLaughlin, and Coach Fiore will dominate the stage.  
Earle and Fiore may be fierce on a football field, but their athletic talent pales in comparison to their showmanship. Indeed, Earle could give many of our singers a run for their money, having grown up singing in church and now consistently singing loud and proud in his car and shower.
But the real secret weapon may be Jill McLaughlin, who can fit more words into a minute than anyone on the planet. No doubt her fast-talking skills and her secret passion for karaoke will help this team take the chip.
Donate to ABeyC Hive today!  AND as a special bonus for donating, YOU get to vote for WHO plays BEYONCE in the battle!
We have raised
$2,410.00
of our goal.
Shout Outs to ABeyC Hive!
$20: I love what these educators will do for our schools! Thank you! -- Bridget Placek
$25: Sing it for Nishuane! -- Karen Andes
$25: Not to be missed!! -- Karin Carson
$25: We appreciate your efforts! -- David Oscar
$100: You rock Ms. McLaughlin!! -- Cheryl Rafferty
$25: Amy Sobier
$100: Just a little something to show that we're not bitter about being cut from Destiny's Child. We still support you Queen B...although you've got a little extra facial hair these days. -- LaTavia
$100: Rock on! -- Mary Beth Rosenthal
$30: Go Principal McLaughlin!! Nishuane Rocks!!! -- Allison Silverstein 
$100: Nishuane and MHS forever! Thanks for all you do! -- Deb and Matt Garrison 
$250: We are with you all the way, Ms. McLaughlin! -- Raphael Lee and Joby Abragan
$50 (MATCHED): Good luck!! -- Emily Becker
$60 (MATCHED): Rock out ABeyC Hive! -- Colleen Dougherty
$100 (MATCHED): Vesna Zivkov
$50 (MATCHED): Go, Principal McLaughlin and SING IT! Thanks for representing Nishuane! -- Gina Fortt
$100 (MATCHED): Good luck Guys!! Thank you always for your dedication to MPS! -- Beth Wilensky
$40 (MATCHED): Can't wait to see this act! -- Shalini Taneja
$80 (MATCHED): Go Nish! -- Kristen Rockmaker
$20 (MATCHED): Montclair Orthodontics
$40 (MATCHED): You guys will do great!
$40 (MATCHED): Now this I've got to see! --Beth and Brian Fleischer
$100 (MATCHED): Ms McLaughlin - thanks for all of your love and support this year! -- Emmeline
$50 (MATCHED): Jill Sack and Major Jennings
$100 (MATCHED): ROCK IT Mrs. McLaughlin!!! GO NISHUANE!!! Let's do this!! -- Betty Shvetz
$150 (MATCHED): Matthew and Lisa Russman
$20 (MATCHED): Philip Haws
$200 (MATCHED): Principal McLaughlin, thanks for all your efforts. GO NISHUANE! -- Dewane and Obie Miranda-Woodley
$100 (MATCHED): Sing it, Principal McLaughlin!! Sing it! -- Jorge Aguirre & Carla Guiterrez
$100 (MATCHED): Our Colleagues! Gotta Love it! ~ ~ ~ Samanthaa Anglin & Pat Krenn
$40 (MATCHED): Nishuane rocks :) Principal McLaughlin thanks for all you do :) -- Suresh & Varsha Hathiramani
$200 (MATCHED): Go Mr. Earle & Mr. Fiore! Show 'em how to rock the house! -- Karen Vrotsos
$50: Thanks and have fun! -- Sheila Phariss
Donate to help ABeyC Hive compete! All proceeds support the Montclair Public Schools.