Help Comedian Ty Raney Compete in Showdown Montclair!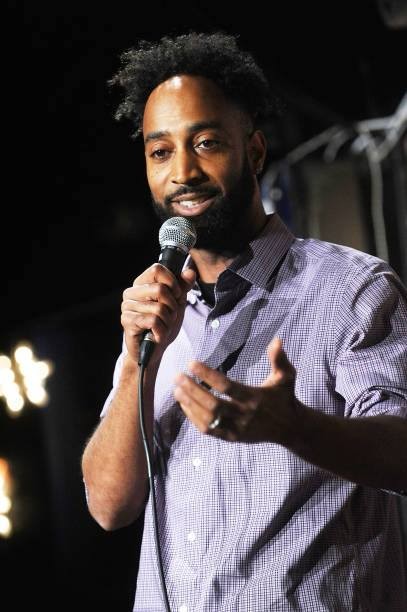 Comedian Ty Raney
Ty Raney made his first stand up debut at Caroline's on Broadway in New York City several years ago and since has been blazing the comedy circuit. Born in Montclair and educated in the public schools, Ty Raney honed his craft in our suburban town where cracking jokes or some would say "playing the dozens" was part of survival.
Born an 80's baby, Ty grew up with the comedic influences of Richard Pryor, Eddie Murphy and Robert Townsend. He is excited to bring his relatable, high energy, and funny as hell style of comedy to the Showdown stage. 
"I always felt that I would be crowned for something, I'm honored to be a part of this event!"
Donate today, so that you can hear one of Montclair's funniest at Showdown Montclair!
Warning: Video contains strong language. 
We have raised
$820.00
of our goal.
Shout Outs to Comedian Ty Raney!
$25: Good luck!! -- Jennifer Comini Caldarella 
$10: Go get 'em! -- Georgette
$25: Good Luck, man.. we appreciate the effort. -- David Oscar
$20: Go get em! You've got what it takes. -- Denise Ford Sawadogo
$250: The world needs more comedians . . . . good luck! -- Mary Beth Rosenthal
$25: We need more comics in our lives right now! -- Stacey Cermak
$50 (MATCHED): Denise O'Shea
$20 (MATCHED): Montclair Orthodontics
$200 (MATCHED): Jennifer Caldarella
$50 (MATCHED): Can't wait to have a few laughs. All the best! -- Ellen Blankfein
$100 (MATCHED): Dorothy Gilmore
Donate to help Ty Raney compete! All proceeds support the Montclair Public Schools.