Help Dynasty Dancers Compete in Showdown Montclair!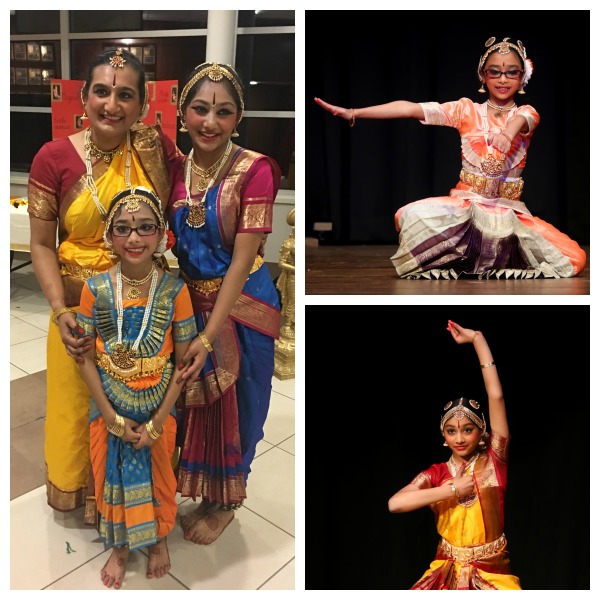 Dynasty Dancers
Like the Von Trapp family, this family performs together. Meet Dynasty Dancers! 
Shuba Srinivasan, and her daughters Shonita (a student at Buzz Aldrin Middle School) and Sanjukta (a student at Watchung School), will take the stage to perform a traditional Bharatanatyam dance to melodious tunes and rhythm that matches the bells in their legs.
Help the Dynasty Dancers get to the Showdown stage. Donate today!
We have raised
$1,060.00
of our goal.
Shout Outs to Dynasty Dancers!
$50: Go Dynasty Dancers!!! -- Leila Loring
$50: Good Luck! -- Neil Nicholson
$20: Good luck from the Sabharwals!
$50: Good luck guys!! -- Lisa and Jason Savage
$20: Bridget Placek 
$25: So proud of these two beautiful, intelligent, and talented sisters!! -- Elaine Blafer
$25: We appreciate your efforts! -- David Oscar
$510: India in our hearts -- and on the Showdown Stage! -- Mary Beth & Andrew Rosenthal
$25: Break a leg! -- Tracey Grossbach
$20 (MATCHED): Montclair Orthodontics
$50 (MATCHED): Jill Sack and Major Jennings
$40 (MATCHED): Go Dynasty Dancers! You make Watchung proud! -- Drury Thorp
$50 (MATCHED): Dance your hearts away my dear grandchildren. We love you Ammama, Vasan tatha, Raju tatha, Srinath Mama, and Ishwarya aunty.
$100 (MATCHED): Good Luck to you all as you showcase this beautiful art for a great cause! Go Dynasty Dancers - Tumu family
$50 (MATCHED): Rock on babes!! -- Usha Vijayaraghavan​​​​​​​
Donate to help Dynasty Dancers compete! All proceeds support the Montclair Public Schools.