Congratulations to Megan for winning the Montclair's Hidden Talent Gem RUNNER UP Showdown Montclair 2018 Award!
Help Megan Reilly Compete in Showdown Montclair!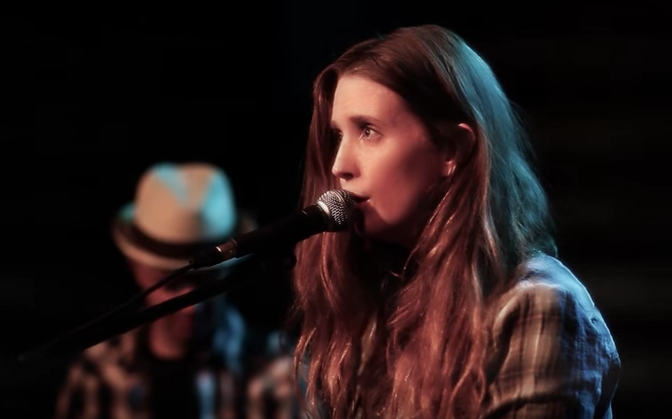 Megan Reilly
Reared in Memphis, TN, Megan Reilly moved to NYC at age 22 where she assembled an amazing band of musicians from bands like Perl Ubu, The Mekons and The Bongos. After supporting the release of her third record, The Well, in 2013 she took a hiatus to raise her two daughters here in Montclair. One daughter is at Hillside and her younger starts at Nishuane in the fall.
She's back at work penning her own original material as well as collaborating with others at Montclair's Magic Door Recording Studio. She's so excited and honored to raise money for MFEE and support Montclair Public Schools!
We have raised
$1,400.00
of our goal.
Shout Outs to Megan Reilly!
$25: Love your music, Megan! ~ Masiel
$20: Can't wait to see you on the Showdown stage Megan! #Hillsideparentsrock ~ Georgette
$20: I can't wait to see you perform. good luck!!! -- Jennifer Caldarella
$25: We appreciate your efforts! -- David Oscar
$500: Anonymous
$100: Go, Megan, Go!!! --a & kbo.
$25: Go, M! -- Ashley Himes
$25: Can't wait!! -- Jennifer Wroblewski
$50: Good Luck Megan!!! -- Mike Overton
$50: We're rooting for you Megan! -- Aliza and Ciaran Kinsella
$50: Yay Megan! -- Ginny Laracy
$150: Woof woof woof woof arf arf arf arf woof bark grrrrwooof wooof yawwwwww mmmmm rooof roooff wooof arrfff (trans: megan reilly is a gifted singer songwriter. i love listening to her music and also she is very generous with treats. 4 paws up, meggy, you rock. thanks for doing this for the schools) - Anonymous
$100 (MATCHED): Kristina Drymalski
$20 (MATCHED): Montclair Orthodontics
$40 (MATCHED): Go Megan! Represent for us Hillside/Nishuane parents! -- Beth and Brian Fleischer
$40 (MATCHED): Go Megan! Thanks for doing this for our schools! xx -- Barbie Casasus
$100 (MATCHED): Good luck, Megan! -- Shirin Irani
Donate to help Megan compete! All proceeds support the Montclair Public Schools.