Help Paul Schneider Compete in Showdown Montclair!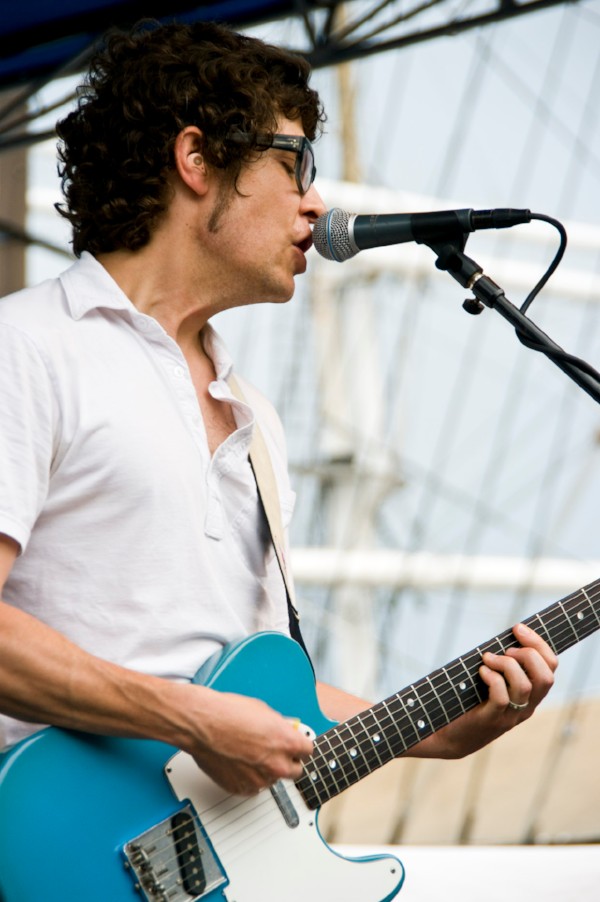 Paul Schneider
Paul Schneider is a singer/songwriter who grew up in Riverside, CA and now lives in Montclair with his wife and two kids, one at Nishuane School and one at Glenfield school. 
His old band, Rivington, recorded the album "Happy on A Sliding Scale" with producer Ted Nicely (Fugazi, Shutter to Think) and enjoyed a short, brutish stint on Epic Records in the early 00s. He later hit stride with two solo releases, "Escape Velocity" and "Forever Debts".  He plays regularly with the Dexter Lake Club Band, works at WNYC as an engineer/sound designer, and lives in New Jersey with his family. He is currently releasing new songs from an album in progress.
Paul is happy to support MFEE and our public schools!
We have raised
$2,010.00
of our goal.
Shout Outs to Paul Schneider!
$10: Go, Paul! -- Chanda Hall!
$10: Can't wait to  see you on the Showdown Stage! -- Georgette
$100: Howard Erichson
$50: Best wishes for Clementine's dad! -- Irene Kostrzewa
$25: Go Paul! -- Sara Santora
$25: Break a leg, Clementine's dad!! -- Jennifer Caldarella
$250: Counting on your 'this is it - that's all I 've got' - go win! -- Benek and Imke
$25: C'mon Paul - do it for the kids! -- Trae and Chris Napierala
$50: Go Clem's Dad!!! From the Mathisens
$25: We appreciate your efforts!! -- David Oscar
$25: Go Paul! Awesome! -- Laura Sulborski
$25: Go Paul!!! -- Jennifer Wroblewski
$25: Good Luck Paul!!! -- Mike Overton
$25: Christopher Matthews
$25: Go, Paul!! -- Sarah Touborg-Horn
$55: Thanks for supporting the schools! Go do it! -- Kelly McDonald
$40: Go Paul! -- Lisa Everson
$20 (MATCHED): Montclair Orthodontics
$50 (MATCHED): Crush it! -- Sabrina Farhi
$100 (MATCHED): I love this. -- Vanessa Harris
$100 (MATCHED): Learn them kids gud! -- Eva Wolchover
$100 (MATCHED): You are Awesome Paul.. Rock the house!! -- Jennene and Brad
$100 (MATCHED): Paul is The Man! -- Eric Nuzum
$250: Good luck Paul! -- David Blum
$100 (MATCHED): Yay Paul!! You da' best. -- Katelyn Seabury
$50 (MATCHED): Go Paul!!! -- Brooke Dean
$50 (MATCHED): Anything to get that guy off my Internet! :) -- Martha Little
$200 (MATCHED): Go Paul Go! -- Jesse Baker
$100 (MATCHED): Take no prisoners, leave no survivors! -- Wes Jones
Donate to help Paul Schneider compete! All proceeds support the Montclair Public Schools.