Help Brune and the Bistro Boss Compete in The Amazing FundRACER!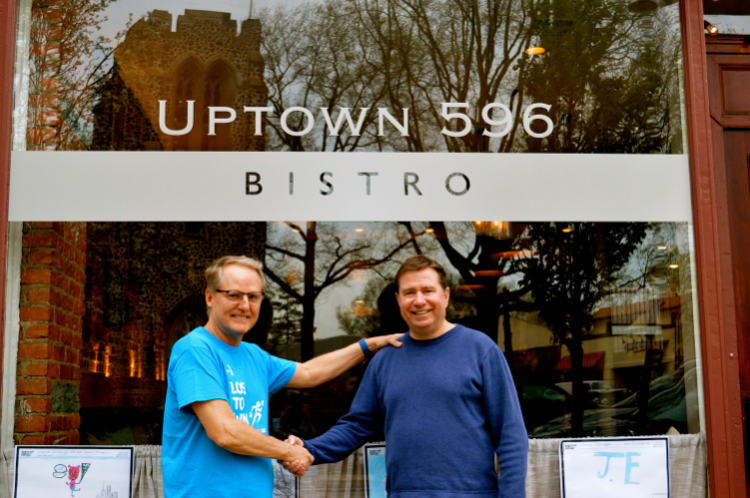 Montclair High alum, Mike Brune, and Uptown 596 owner, Paul McCarthy, will cook up victory in the Amazing FundRACER! Mike and Paul have known each other for a decade and both have a sincere love for serving the community. Mike and Paul have been longtime supporters of the YMCA, serving as Board officers and coordinating events to directly impact children in our community.
Now, they're jumping on their bikes to raise funds for Montclair schools. As parents and grandparents of current Montclair students, they're particularly fired up to show their kids what they've got!
Help Mike and Paul serve up a winning performance. Donate to Brune and the Bistro Boss today!
Help Brune and the Bistro Boss raise the minimum of $500 to compete! For every additional $125 that they raise, they'll get a LegUP -- a special coin that buys a clue, an advantage, or an opportunity to gently sabotage another team in the race.  While teams can't buy their way to victory, a few LegUPs can give teams a nice boost!
We have raised
$325.00
of our goal.
Shout Outs For Brune and the Bistro Boss!
$250
"Win this for Ellie!" ~Jennifer Caldarella, $25
"Go Glenfield!" ~ Madeline Robinson, $50
---
Donate to help Brune and the Bistro Boss compete! All proceeds support the Montclair Public Schools.