Help Crafty Old Bastards Compete in The Amazing FundRACER!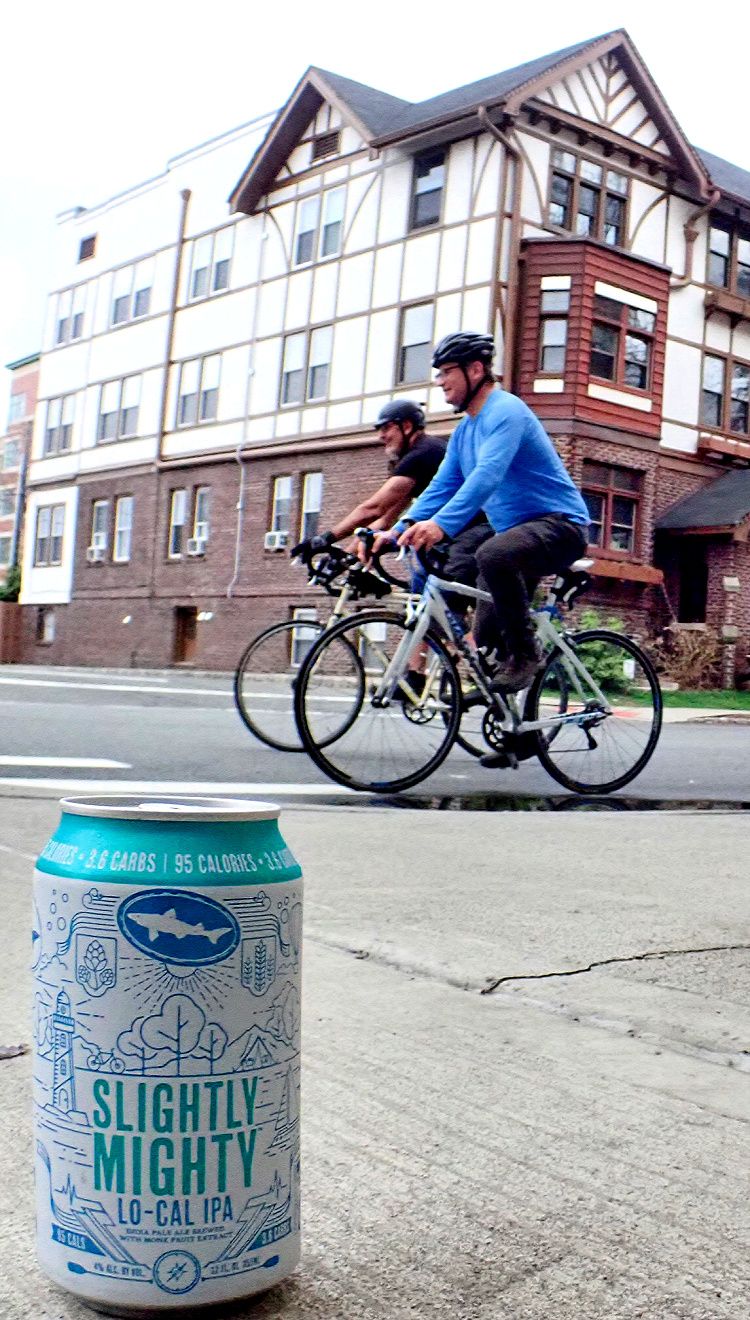 Julian Knight and Mitch Heisler are by far the most complete team for this race! As avid bike and craft brew buddies for the past several years, they'll dominate the road race AND the post-race party.  
Mitch also brings critical people-skills after bravely dealing with Montclair youth soccer parents. His 15-year stint as Montclair United Soccer Club President earns him a special place in the Montclair Hall of Fame. He also recently co-founded Team UP Montclair to help enhance athletic experiences for all our kids. The duo can be spotted across the NY/NJ metro area plotting adventurous bike routes that lead them to some of the best craft brew in the area. If you're looking for a pre-race training ride, check out Julian on Instagram @craftbeercycling or his blog craftbeercycling.com for some awesome routes!
These two are ready to brew victory. Help them get to the starting line.
Help Crafty Old Bastards raise the minimum of $500 to compete! For every additional $125 that they raise, they'll get a LegUP -- a special coin that buys a clue, an advantage, or an opportunity to gently sabotage another team in the race.  While teams can't buy their way to victory, a few LegUPs can give teams a nice boost!
We have raised
$1,225.00
of our
$500.00
goal.
Shout Outs For Crafty Old Bastards​​​​​​​!
"J & M — Betty & I will be waiting at the finish line w/ Advil libations!" ~ xo P, $100
"Good luck Julian and Mitch!!" ~ Margaret Post, $50
"Drink early, ride fast!" ~ Andrew Lacey, $40 (MATCHED)
"I'll take my ride along the beach on Block Island" ~ Barbara Nemery, $50 (MATCHED)
"(Don't) Break A Leg ... they'll never let you out of the adult care center once you arrive for rehab" ~ Brian Mieth, $50 (MATCHED)
Scott Davisson, $40 (MATCHED)
"My goodness...Obey the rules of the road." ~ David Smith, $50
"Pump Pump Pump it up" ~ Dave Crossen, $50
"I hope you ride bikes better than you play soccer. Good luck!": ~ Luis Carrillo, $50
"Bikes and beer ... a perfect combo. Ride on, ride on, gents, into the setting sunset of your dotage!" ~ William Bartlett, $50
"YOU GUYS LOOK CUTE IN YOUR HELMETS ;)" ~ Alvaro Donado, $25
Thomas McCartan, $20
"Best of luck. Don't let the older generation down" ~ Paul Spiessbach, $100
"I'm sore you'll both do great!" ~ Justin Marriott, $50
"IPA expected" ~ Mark Kamine, $100
"Best of luck!:" ~ Andrew Reichgut, $50
"I also will make a donation to Montclair Ambulance to follow you along the route, good luck" ~ Cary Chevat, $50
Susan and Chris Gifford, $150
"Go go go you crazy bastards!!" ~ Peg and Paul Freundlich, $50
Linda Heisler, $100
---
Donate to help Crafty Old Bastards​​​​​​​ compete! All proceeds support the Montclair Public Schools.