Help E Squared Compete in The Amazing FundRACER!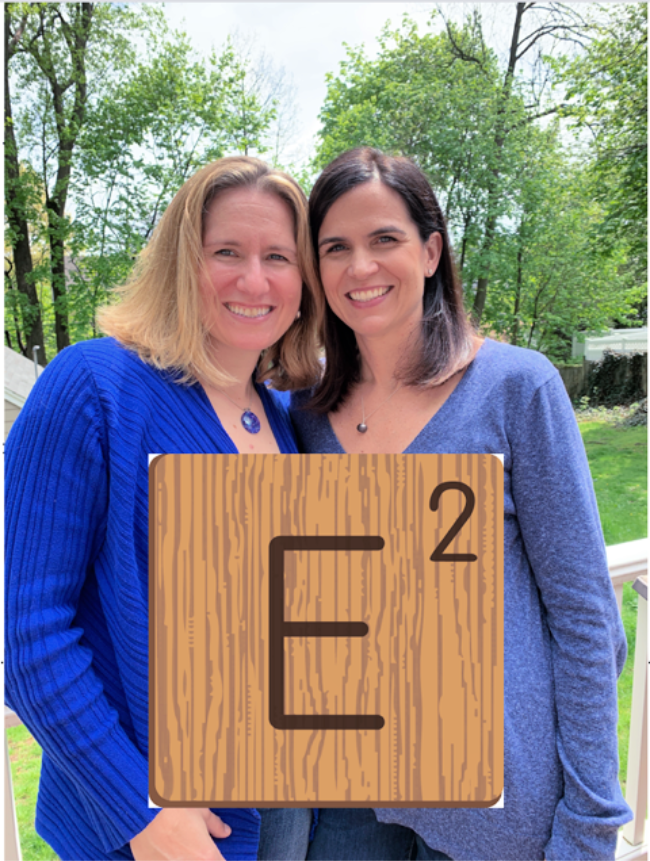 E squared is comprised of Elizabeth (Liz) Githens Coyle and Elizabeth Boudreau.
Liz, a native of Connecticut, was educated in the public schools until college. She is a certified Math teacher K-12 in both New York and New Jersey and has experience teaching in the public schools in upper Manhattan, and working individually with students in Montclair.  She and her husband have two Bullock School students, Dillon and Annabelle, ages 7 and 6.  When not tormenting children with Math, Liz enjoys reading, travel, exercise, playing tennis and talking way too much about politics. And, by the way, she just had her bike tuned up so she is ready to decimate the competition. Perhaps she will turn them like a parabola? Or make them see ellipses?  Or simply take the linear path to the finish?  
Elizabeth has lived in Montclair for seven years with her husband and two boys Martin (at Nishuane School) and Owen (in Pre-K), ages 7 and 5. She was born and raised in the midwest and has lived throughout the northeast for 25 years, but she has maintained her midwestern spirit despite prolonged exposure to NY & NJ natives. Elizabeth is Liz's less precise, less math-smart counterpart. You could say she is the left brain to Liz's right. She is a marketer and teacher by day, and an outdoor/adventure-loving enthusiast whenever she can make it happen. If nothing else, Liz and Elizabeth make an interesting pair to watch in this race. When multiplied by each other, their entertainment value is exponential.
Help E Squared raise the minimum of $500 to compete! For every additional $125 that they raise, they'll get a LegUP -- a special coin that buys a clue, an advantage, or an opportunity to gently sabotage another team in the race.  While teams can't buy their way to victory, a few LegUPs can give teams a nice boost!
We have raised
$1,350.00
of our
$500.00
goal.
Shout Outs For E Squared!
David Coyle, $100
"Go Team ExE!" ~ Jennifer Caldarella, $25
Mom, $50
Douglass Coyle, $1100 (Benevity MATCH)
"Good luck!"~ Diane Tehranian, $25
"Good Luck E squared!!" ~ Mom 2, $50
"Good luck!" ~ Helen Appelbaum, $25
"Good luck E Squared - you can do it!" ~ Christina Vipond, $30
---
Donate to help E Squared compete! All proceeds support the Montclair Public Schools.