Help E=nbsquHared Compete in The Amazing FundRACER!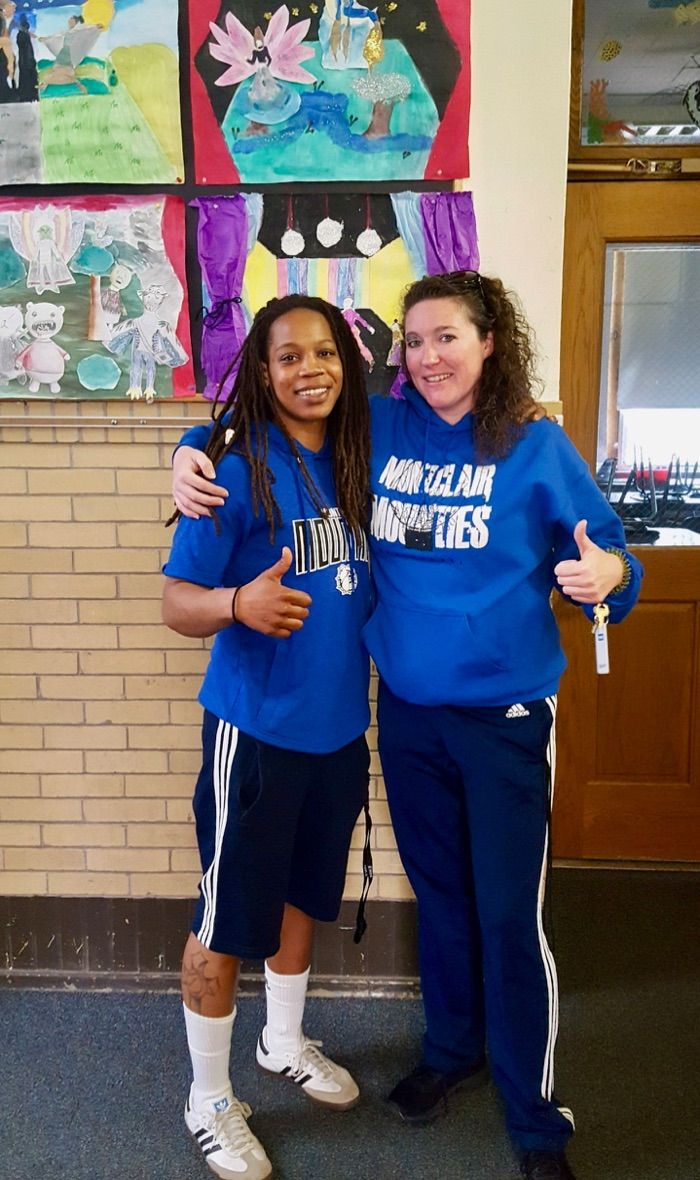 Meet two Renaissance Women ready to represent Renaissance school -- E=nbsquHared! 
Emily Hall and Nancy Brophy whip out their arsenal of creative tools and teaching strategies to support students in the classroom (Emily) and in the gym (Nancy). They believe in meeting kids where they are at and helping them find their own formula for success - E=nbsquHared! Emily and Nancy have a ton of energy, enthusiasm...and a healthy dose of competitiveness. 
We are excited to support the MFEE and race for a great cause!  We appreciate any support, and we promise to make you proud in return! Let's get it, Renaissance!
Help E=nbsquHared raise the minimum of $500 to compete! For every additional $125 that they raise, they'll get a LegUP -- a special coin that buys a clue, an advantage, or an opportunity to gently sabotage another team in the race.  While teams can't buy their way to victory, a few LegUPs can give teams a nice boost!
We have raised
$821.00
of our
$500.00
goal.
Shout Outs For E=nbsquHared!
Carrie Hittel, $10
"Good luck from the Holland family!" ~ $50
"Go Renaissance!" ~ Wendy Lacey, $50
"Go, team!" ~ Veronica Harris, $25
Kristin Wald, $20
"Go team Renn!" ~ Tracy Crowley, $20
"Woohoo!" ~ Nahum Prasarn, $25
"Gooooooo Brophy and Hall!!!! Rooting for you two. You got this!!!!" ~ Tameka Stafford, $25
"Go Renaissance Goddesses!!!" ~ Degra Aulderman, $25
"Renaissance Staff Supports Our Team!" ~ Jackie Collier-Thomas, $50
"Good luck!!!" ~ Jennifer Caldarella, $25
"Go Renaissance team!!!!" ~ Mary Beth Rosenthal, $175
Kristin Wald, $30 (MATCHED)
Bob Lack, $200 (MATCHED) 
Anonymous, $91
---
Donate to help E=nbsquHared compete! All proceeds support the Montclair Public Schools.