Help Poetic Justice Compete in The Amazing FundRACER!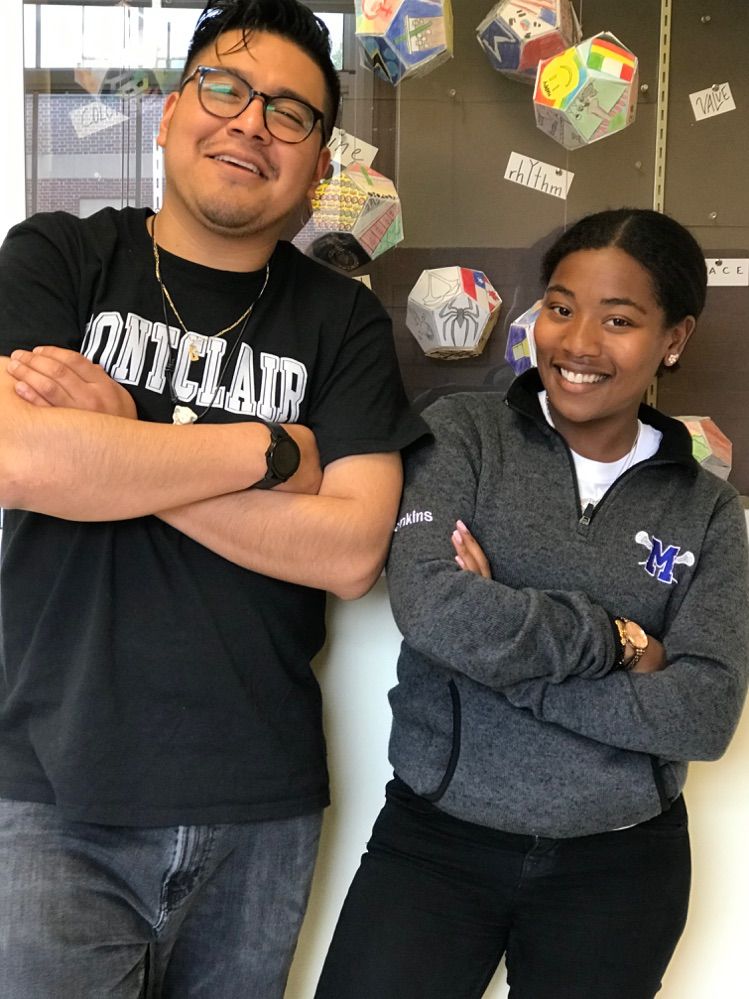 MHS English teacher Gustavo Vazquez Mendez searched long and hard for his perfect FundRACING teammate, so it's poetic justice that he ended up with a ringer! He's joining forces with MHS Alum, current Freshman Lacrosse Coach & paraprofessional Erinn Jenkins (class of 2007) to write their epic victory verse. 
She's Montclair born and bred, and will no doubt carry the team through the physical challenges, while he writes off the competition with his extensive literary knowledge. Gustavo can't wait to wax poetic about his gold-medal performance at the finish line, and you won't want to miss Erinn's poetry in motion, so make sure to get them to the starting line. Create some Poetic Justice today!
Help Poetic Justice raise the minimum of $500 to compete! For every additional $125 that they raise, they'll get a LegUP -- a special coin that buys a clue, an advantage, or an opportunity to gently sabotage another team in the race.  While teams can't buy their way to victory, a few LegUPs can give teams a nice boost!
We have raised
$850.00
of our
$500.00
goal.
Shout Outs For Poetic Justice!
"True poetry in motion! You've got this!" ~ Jennifer Caldarella, $50 (MATCHED)
Pamela Jenkins, $50
"Good luck Erin!" ~ Cassandra Smith, $25
David Oscar, $100
"You Got This Poetic Justice!" ~ Desiree' Johnson, $25
Sarah Hudson-Plush, $25
Jennifer Caldarella, $50
Mary Beth Rosenthal, $175
MHS Mom, $150 (MATCHED)
"Go team!" ~ Emily Grand, $200 (MATCHED)
---
Donate to help Poetic Justice compete! All proceeds support the Montclair Public Schools.