Help Fast and Furious Compete in The Amazing FundRACER!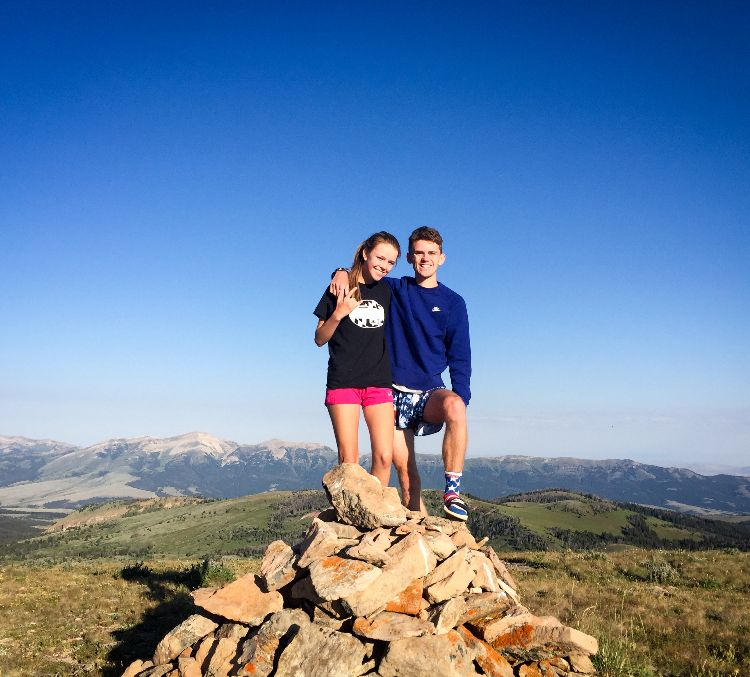 Montclair High School senior Tillie Ferguson and MHS alum Dale Ross are teaming up to win the 2019 MFEE Amazing FundRACER! As past and current members of the high school Cross Country and Track & Field teams, they intend to compete fast and will be furious not to finish first!
Please donate to support MFEE and give them a leg up in the race!
Help Fast and Furious raise the minimum of $500 to compete! For every additional $125 that they raise, they'll get a LegUP -- a special coin that buys a clue, an advantage, or an opportunity to gently sabotage another team in the race.  While teams can't buy their way to victory, a few LegUPs can give teams a nice boost!
We have raised
$700.00
of our
$500.00
goal.
Shout Outs For Fast and Furious!
"Hint: the library has a second floor." ~ Holly Feltham, $25
"We're confident that you'll be faster than David and Jessica. Make us proud, and don't get lost in the Library!" ~ Ferguson Dental Associates, $250
"Good luck! The other teams won't know what hit them!" ~ Christina Kelly, $100
"Dale and Tillie: go fast and furious!" ~ Marta Dunetz, $50
"Good Luck!" ~ The Carmichael Family, $50
"I cant resist a fundracer. hope you make your goal and get a few legs up on the competition!" ~ Monique Mertz, $50
"Run like you see a squirrel!!!" ~ Otis Keating, $50
"Go dragons! Give it your best Tillie and Dale, on to victory!" ~ Judith Heh, $125
---
Donate to help Fast and Furious compete! All proceeds support the Montclair Public Schools.