Help Frog & Toad Compete in The Amazing FundRACER!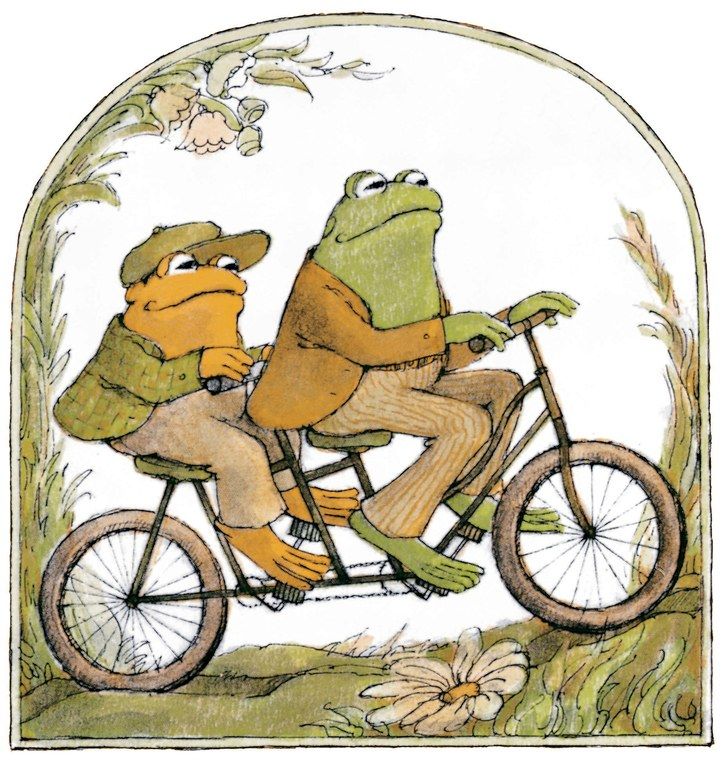 Team Frog & Toad is made up of Nishuane PTA President Justin Taylor & the one parent reckless enough to bike his kids to Northeast, Walter Swett. Justin grew up in Rhode Island and met his wife breaking the rules on a silent meditation retreat. Walter is insufferably proud of his western New York roots and expects to be the oldest parent chaperone at the MHS prom in 2035.
A team with as much heart as it has height, Justin & Walter bring well-honed cycle-commuting, disc-tossing, tinkering, napping and self-inflicted injury skills to the race. These brave entrepreneurial lads hope not to embarrass their Nishuane or Northeast families too much or get asked to go to any more meetings as they race towards victory.
Help Frog & Toad raise the minimum of $500 to compete! For every additional $125 that they raise, they'll get a LegUP -- a special coin that buys a clue, an advantage, or an opportunity to gently sabotage another team in the race.  While teams can't buy their way to victory, a few LegUPs can give teams a nice boost!
We have raised
$1,625.00
of our
$500.00
goal.
Shout Outs For Frog & Toad!
Rebecca Hall, $125
Megan & Justin Taylor, $125
Trisha Kelly, $25
"i could never tell the difference between frogs and toads." ~ Darren Rigger, $100
Gabriella Luna, $25
Derya and Berkay Baykal, $50
"Best team ever! Go Frog and Toad!" ~ Wagner Correa, $50
"Good luck!" ~ Patricia Hall, $50
"Lilly wishes Erety's dad's team good luck!" ~ Andrew Russell, $100 (MATCHED)
KC Donahue, $100 (MATCHED)
"Good luck" ~ Nicole St Pierre, $50 (MATCHED)
Brady Jenkins, $100 (MATCHED)
"Good luck, Frog & Toad!" ~ from Christian & family!!, $50 (MATCHED)
Don't cross any roads without first looking left and right and, remember, you represent our neighborhood. Go get them!" ~ Huub & Tracy, $200 (MATCHED)
"Remember, 2nd place is the first loser!" ~ Brett Nasello, $25
"Thunderbirds!!!" ~ James Cotter, $50
""You can keep your willpower, Frog. I am going home to bake a cake" -Toad" ~ Amanda and Jeremy Goldman, $50
Max and Millie Tourtelot, $50
"Go Thunderbirds!" ~ Deon Carter, $100
"Good luck!!!" ~ Jeff Latonero, $75
Sarah Paulsen, $30
Elizabeth Amor, $25
Go Frog and Toad!! The Goldberg Kim Family is rooting for you!" ~ Eric Kim, $50
---
Donate to help Frog & Toad compete! All proceeds support the Montclair Public Schools.