Help From Kindergarten to Kickass Compete in The Amazing FundRACER!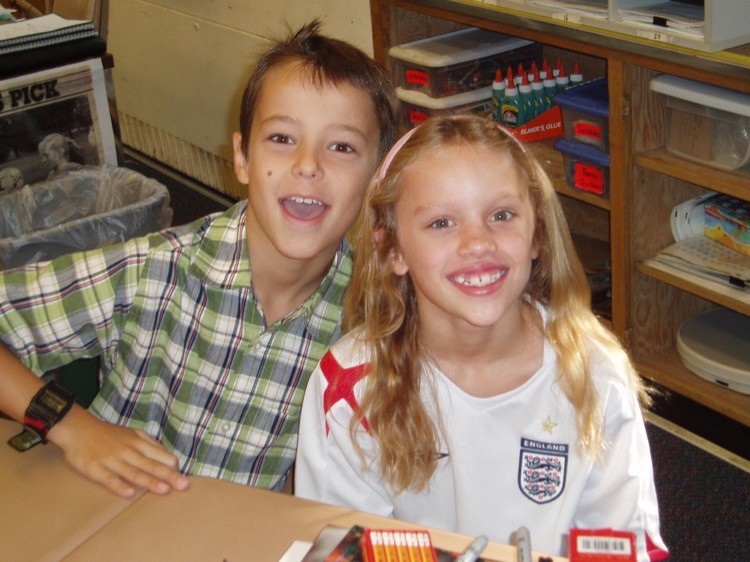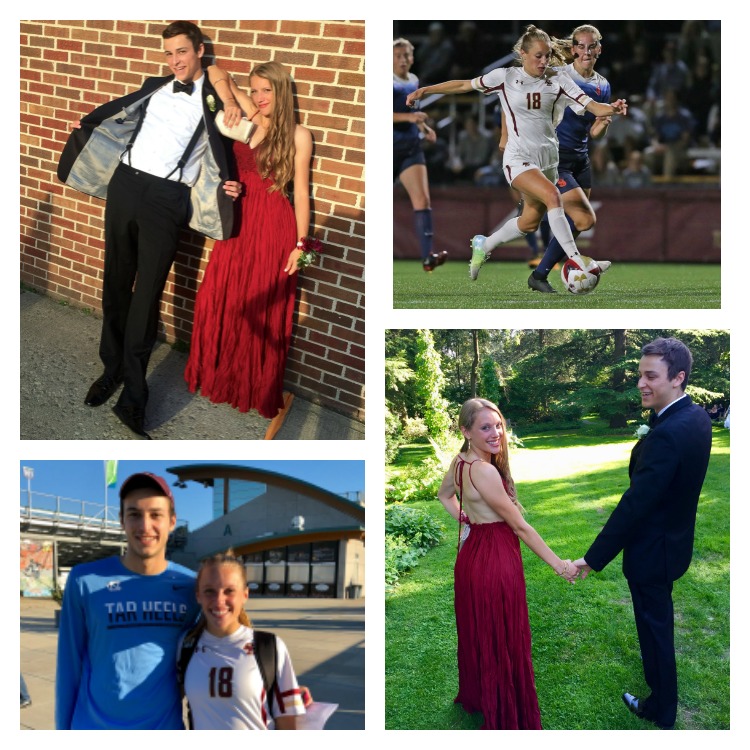 This public-private partnership between MHS alum Sam Kirkman and MKA alum Olivia Vaughn will shelve the hometown rivalry to dominate the competition. Sam and Olivia, both college juniors, met when they were in kindergarten at Northeast and grew up practically next door to each other. Even though they went to separate high schools, they have remained besties, and they're ready to leverage that life-long friendship in this race.
Besides being two of the sweetest twenty-somethings, they also have killer athleticism on their side. Sam was a decorated varsity swimmer at MHS, and continues to swim competitively on the University of North Carolina Chapel Hill swim club. Olivia is a rock star on the Boston College D1 women's soccer team as one of their leading scorers and was recently named to the All-New England Team and All-ACC Academic Soccer Team.
Looks like the young'uns are coming to play!
Help From Kindergarten to Kickass raise the minimum of $500 to compete! For every additional $125 that they raise, they'll get a LegUP -- a special coin that buys a clue, an advantage, or an opportunity to gently sabotage another team in the race.  While teams can't buy their way to victory, a few LegUPs can give teams a nice boost!
We have raised
$890.00
of our goal.
Shout Outs For From Kindergarten to Kickass​​​​​!
"Go Sam and Liv! We love you!" ~ Naomi and David Kirkman, $100
"Go, Sam! Go, Olivia! You rock!" ~ Louise Avidon, $50
"Good luck with this!" ~ Mike Kirkman, $100
Deborah Mendez, $25
"You guys will rock it with the killer athleticism on your side! :) <3" ~ Jessica Ding, $20
"Go get 'em!" ~ Michael Kirkman, $50
"Good luck Sam and Olivia! Can't wait to hear how you do!" ~ Susannah Abbott, $25
"So proud of you! Sounds awesome!" ~ Laura Punaro, $50
"Best of luck in the race Sam and Olivia!" ~ Colin and Spencer Duffy, $25
"Kickass you two!!! Love you both!!" ~ Mary Anne & Peter Vaughn, $125
"Yea Olivia and Sam! What a way to support your hometown!" ~ Love, Uncle Chris, Aunt Colleen and Your Buffalo NY Cousins!, $100
"Kick the assets Liv and Sam" ~ Timothy Burns, $50
"So proud of you guys!!" ~ Iris and Ernesto, $50
"The little bears over here are rooting for you, Sammy! Good luck! XO" ~ Kai, Kenzo and Mika Placek, $25
"Go team Olivia and Sam!" Grandy and Grancy, $100
---
Donate to help From Kindergarten to Kickass​​​​​ compete! All proceeds support the Montclair Public Schools.