Help Guns N' Rosas Compete in The Amazing FundRACER!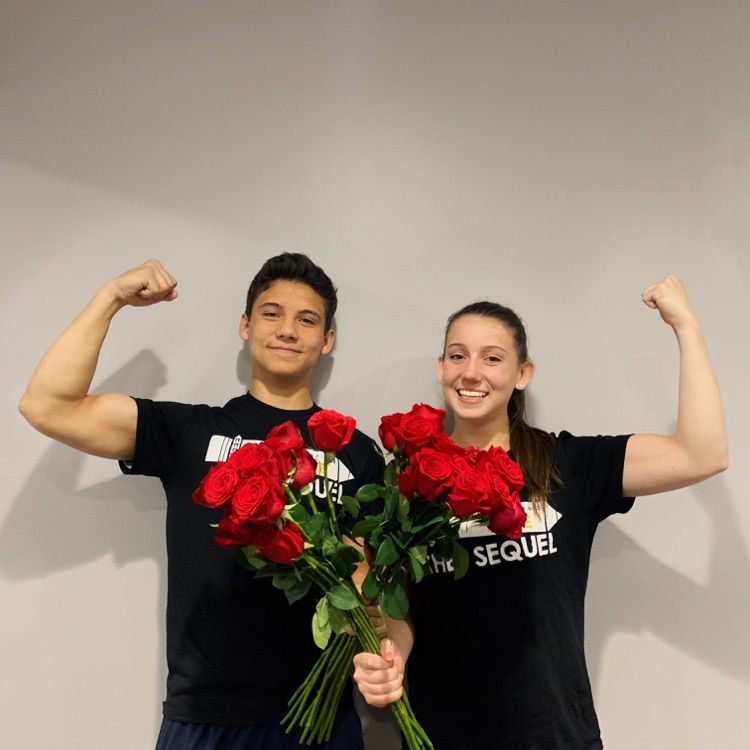 Watch out teams! Montclair High School senior Vicki de la Rosa and her brother Chris, an MHS junior, will show off their guns N' rosas in this race!
Vicki is an award-winning gymnast on the MHS team and outside of school. She's been a true-blue MFEE volunteer for three years. She's usually running the pit stops, but now she'll be winning them.
With her brother, Chris, on her side anything is possible. As a member of the MHS track team and a stellar rock climber, Chris's lightning quick speed and Spidey-like scrambling skills will serve them well. Plus, Chris can build or whittle anything, so they're ready for any challenge. Chris is also a seasoned Amazing FundRACER volunteer, so count on both of them to know the ins and outs of this competition.
Help Guns N' Rosas raise the minimum of $500 to compete! For every additional $125 that they raise, they'll get a LegUP -- a special coin that buys a clue, an advantage, or an opportunity to gently sabotage another team in the race.  While teams can't buy their way to victory, a few LegUPs can give teams a nice boost!
We have raised
$1,205.00
of our
$500.00
goal.
Shout Outs For Guns N' Rosas!
"This is the team to watch!" ~ The De La Rosas, $100
Go Vicki and Chris! ~ Naomi Kirkman, $50
$500, Anonymous
"#GNR FOREVER!" ~ The Dollards, $40
Sonya Wenz-Spoor, $50
"Good Luck!" ~ Mathnasium, $100 (MATCHED)
Alex Kolbe, $50 (MATCHED)
"You Both Rock!!" ~ Emily Becker, $100 (MATCHED)
"Go Vicki!!" ~ Sarah Holt, $100 (MATCHED)
Melissa Strome, $25
"Great work and good luck! Xo Jaclyn and Ariel" ~ Jaclyn Stein, $50
---
Donate to help Guns N' Rosas compete! All proceeds support the Montclair Public Schools.