Help J & J for CSJ Compete in The Amazing FundRACER!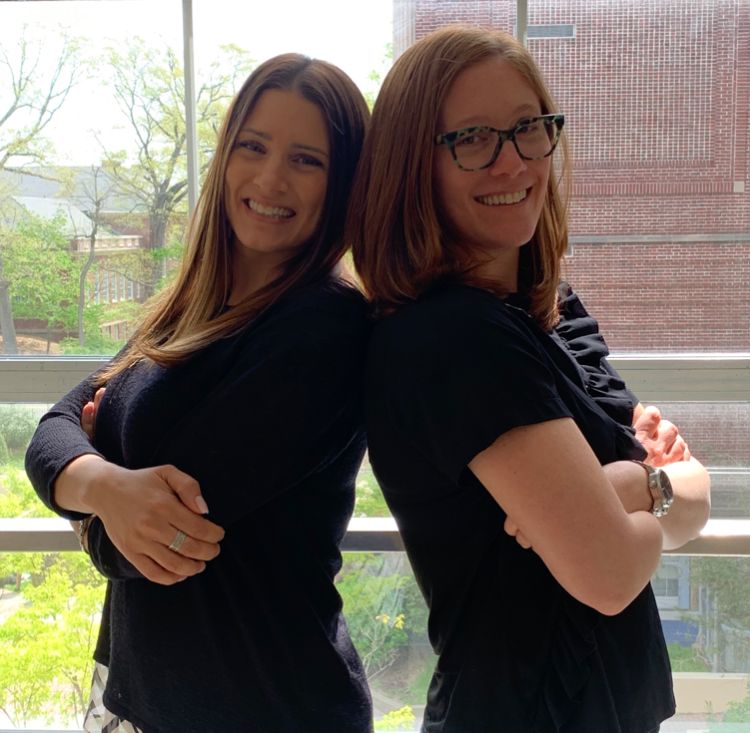 The Center for Social Justice lead teachers, Jacqui Lubitz and Jaime Walker are teaming up to tackle yet another physical challenge as Team J & J for CSJ! One positive thing about the missing staircases are all the extra miles they traveled this year, which has helped with the physical preparation for this MFEE Amazing FundRACER!
Their motto has been, "Keep going." Despite any challenges one might endure, it is essential to never stop moving forward. This dynamic duo plan to adhere to this motto during the race, accompanied by lots of fun and laughs along the way. Please help them to raise money for the MFEE, a phenomenal organization that generously supports Montclair students and staff.
Help J & J for CSJ raise the minimum of $500 to compete! For every additional $125 that they raise, they'll get a LegUP -- a special coin that buys a clue, an advantage, or an opportunity to gently sabotage another team in the race.  While teams can't buy their way to victory, a few LegUPs can give teams a nice boost!
We have raised
$846.00
of our
$500.00
goal.
Shout Outs For J & J for CSJ!
"J & J, get ready to slay! Thank you so much for all that you do for our students. We see how much you support them day in and day out." ~ The Justice League, $100
"Doris loves CSJ!! Go J & J!!!" ~ Sue Zeger, $36
"Hooray for J & J!! CSJ students and teachers will cheer you on the entire way! Go team" ~ Laura Heyman, $50
Alison Aiello, $10
"Yay! Go J & J!!!! The Carmichael family is rooting for you!" ~ Lynn Carmichael, $100
"We'll be cheering for you!" ~ The Dillingham's, $50
Lynn Carmichael, $160
"Yay Team J&J!!! We will be rooting for you!!" ~ The Berman Family, $50
"Go CSJ!!!!!! You are the best!" ~ Grace McDonald, $100 (MATCHED)
"Go J&J!!!" ~ Kersy Corporan, $50
"For all you do! Go J & J!" ~ Sue Hollenberg, $100
---
Donate to help J & J for CSJ compete! All proceeds support the Montclair Public Schools.