Help Just Dudes Compete in The Amazing FundRACER!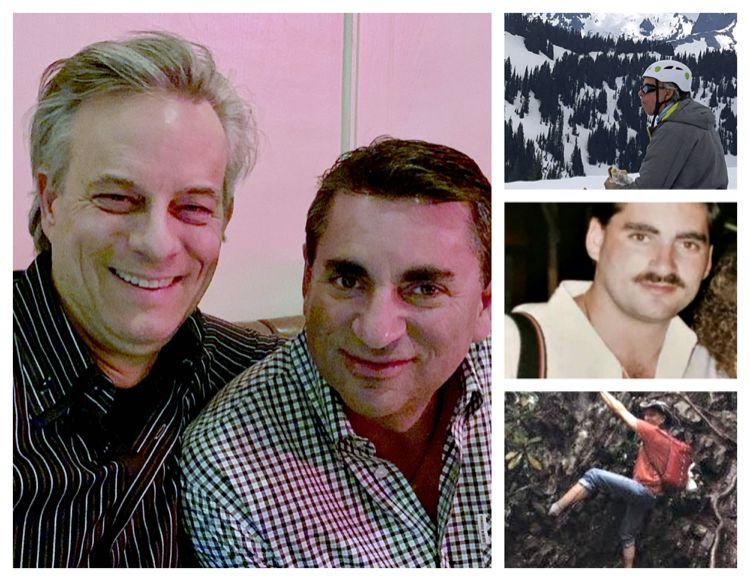 They've each raised two feisty and strong twenty-something-year old daughters, started software companies (Craig), and survived life-threatening falls while rock-climbing (Scott), but they still refer to themselves as Just Dudes.  
If you've had the pleasure of singing, dancing or celebrating alongside Scott Herrick and Craig Wilensky, you know these two have a unique flair for fun that's sure to add a little levity to the FundRACER. But don't count them out as just partiers. With Craig's unique love for and connection to Montclair deer (he actually plants shrubs to entice the pests to freely decimate his backyard) and Scott's ability to run miles barefoot on Montclair streets, these two are far more than Just Dudes.
Help Just Dudes just do it. Donate to them today!
Help Just Dudes raise the minimum of $500 to compete! For every additional $125 that they raise, they'll get a LegUP -- a special coin that buys a clue, an advantage, or an opportunity to gently sabotage another team in the race.  While teams can't buy their way to victory, a few LegUPs can give teams a nice boost!
We have raised
$650.00
of our
$500.00
goal.
Shout Outs For Just Dudes!
"Kick some butt, Dudes!" ~ Tracy Herrick, $25
"You better not disappoint your wives, Dudes!!" ~Beth Wilensky, $50
"Go Dudes, GO!" ~ Kimberley Grayson Rizzuto, $25
"Dudes definitely win most-attractive! Great Photo!!" ~ Janet Kaz. $25
"Go get 'me guys!!" ~ Barb, $25
""The Dudes abide. I don't know about you, but I take comfort in that, knowin' they're out there. The Dudes!" -- paraphrase from Big Lebowski ~ David & Christina Kline, $25
"Just do it Dudes!" ~ Nancy Silverman, $25
"Be Dude Perfect, Dudes." ~ Steve & Holly Fox, $50
Deborah Georgiou, $50
"Watch out for the Dudes!" ~ Christina Axelrod, $25
Sean Flynn, $50
"Good Luck!" ~ Joseph Dibernardo, $100 (MATCHED)
"Go get 'em dudes!" ~ David Joseph, $50
"Go Dudes go!!" ~ Leila Loring, $25
"Dudes 4evah!" ~ Mary Beth Rosenthal, $50
---
Donate to help Just Dudes compete! All proceeds support the Montclair Public Schools.