Help MCPK Cheetahs, Not Cheatahs Compete in The Amazing FundRACER!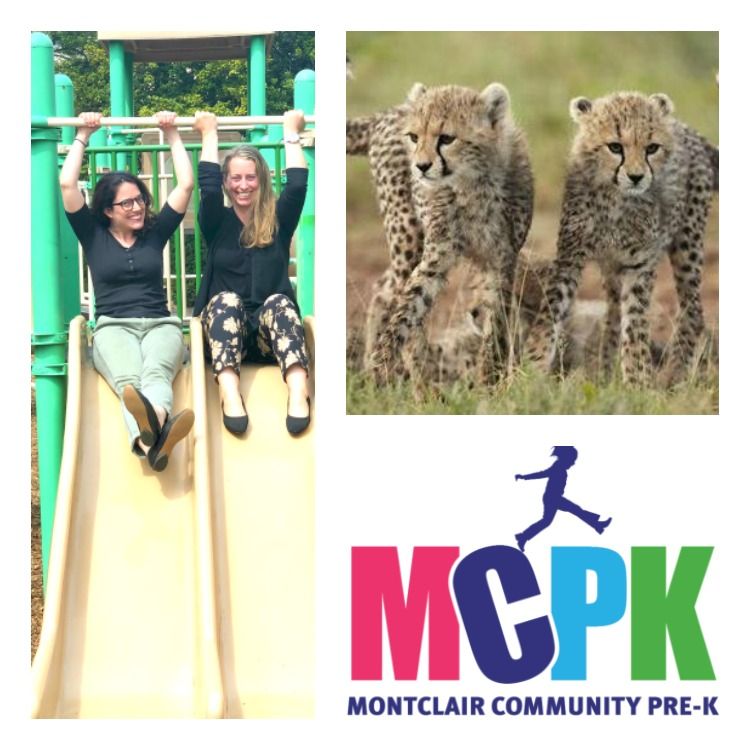 They're small and they're fast...and they play by the rules!  Meet Team MCPK Cheetahs, Not Cheatahs - representing the Montclair Community PreK.
These two dynamos are quoted as saying, "We've come across a few anonymous FundRACER cheaters so we wanted to differentiate ourselves out of the gate."  They may be new to the race, but they're no rookies!  They've started the smack talk before even getting to the starting line, so you can be sure they'll show a little spunk on the course. 
Amy is a Montclair native who believes strongly in our public schools.  She was an Assistant Principal at Archer Elementary School in the Bronx for seven years before returning home to fulfill her passion for early childhood education as the MCPK Executive Director.  Liz is on the board of MPCK and her twin sons attended the school for two years before moving on to kindergarten at  Watchung.  She has been instrumental in planning the new playground at MPCK, and she has lent her stellar marketing talents as an MFEE volunteer.  They are working hard for the little ones in our town, and they will work even harder to follow the straight and narrow in this race. Help them remain Cheetahs - and not Cheatahs - by donating to them today.  
Help MCPK Cheetahs, Not Cheatahs raise the minimum of $500 to compete! For every additional $125 that they raise, they'll get a LegUP -- a special coin that buys a clue, an advantage, or an opportunity to gently sabotage another team in the race.  While teams can't buy their way to victory, a few LegUPs can give teams a nice boost!
We have raised
$580.00
of our
$500.00
goal.
Shout Outs For MCPK Cheetahs, Not Cheatahs!
"Can't wait to cheer you on from the sidelines!" ~ Corina Slackman, $25
Aviva Arad, $25
"MCPK all the way!" ~ Carolyn DeVito, $25
"I'll be with Corina on the sidelines "cheers-ing" you on!!!" ~ Molly Brennan, $25
Jamie Truman, $50
"Don't tell Dave." ~ Bridget Placek, $25
$100 (MATCHED)
Luke and Teddy Uva, $200 (MATCHED)
Melissa Gerlach, $40 (MATCHED)
M.C.P.K. YAY! YAY! YAY!" ~ Susan Sonneborn, $40 (MATCHED)
Sarah Paulsen, $25
---
Donate to help MCPK Cheetahs, Not Cheatahs compete! All proceeds support the Montclair Public Schools.