Help The Montclair Mutants Compete in The Amazing FundRACER!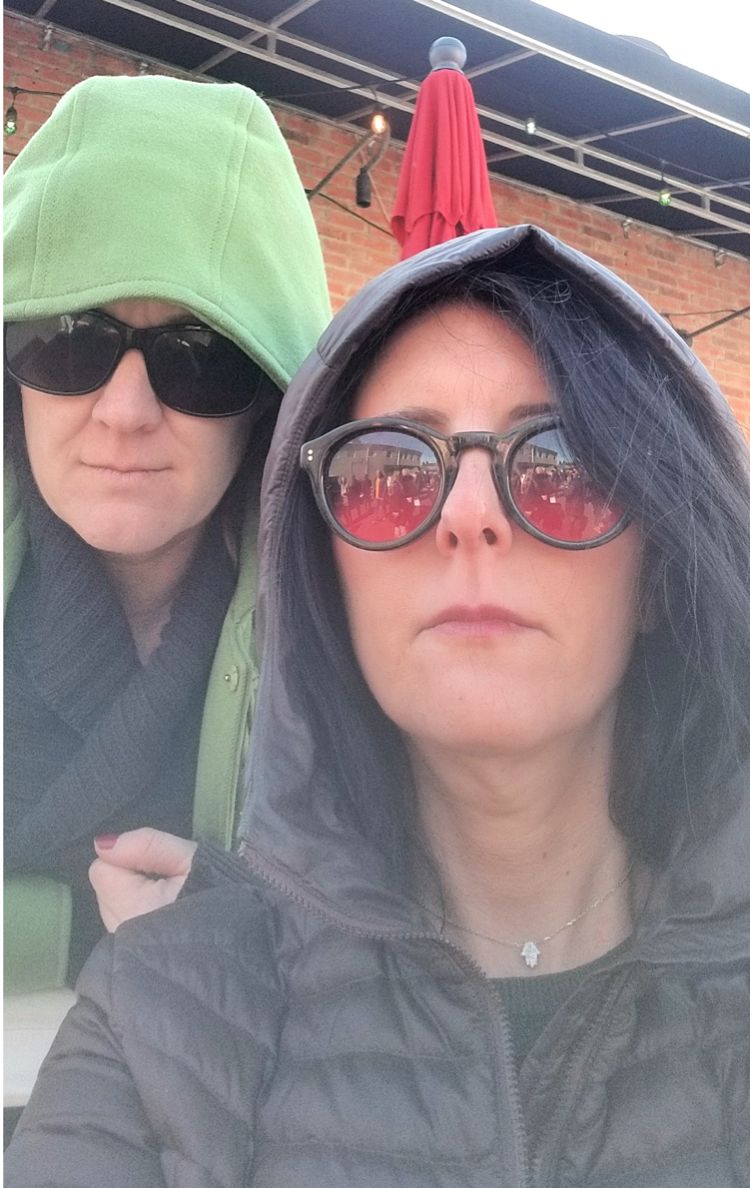 A little bit mutant a little bit warrior. Jamie & Maura met through Montclair friends, bonded at Orangetheory, and connected over Bubbles's big 4-0 at Canyon Ranch. This duo is sure to bring home the trophy for their girls. Jamie is a mom to a second grader at Nishuane and Maura has 3 kids at Northeast. Help these Montclair Mutant moms race to victory! Donate today!
Help The Montclair Mutants raise the minimum of $500 to compete! For every additional $125 that they raise, they'll get a LegUP -- a special coin that buys a clue, an advantage, or an opportunity to gently sabotage another team in the race.  While teams can't buy their way to victory, a few LegUPs can give teams a nice boost!
We have raised
$1,051.00
of our
$500.00
goal.
Shout Outs For The Montclair Mutants!
"Go Montclair Mutants! You've got this with your super powers." ~ Jennifer Caldarella, $25
❤️ ~ Sara Ferry, $100
Ursula Zoffinger, $40
"Get it girl!" ~ Mary Beth Cadmus, $25
Kevin Munnelly, $50
Penelope Deveau, $25
Jesse Determann, $100
Brie Mulligan, $25
"Run Godmother, run." ~  Will Munnelly, $20
"You got this Mutants." ~ Campbell Minister, $40
"Run Forrest! You go girls!" ~ Becky Mateus, $20
"Happy to support!" ~ Steffanie Naiberg, $36
"Good luck Momo!" ~ Megan O'Donnell, $25
Dana Lathrop,  $100
"Go Jamie, great cause, knock em dead!" ~ Dorothy Secol, $50
"Good luck!" ~ Alex Kolbe, $25
"Go Mutants Go! You got this! xo" ~ Maribel Martinez, $25
Laura Sussman, $25
"You've got this!!!!" ~ Trisha Angelillo, $25
"You got this Mutants!" ~ Marci Clark, $50
"Go get 'em Mutants!" ~ Heather Palmeri, $25
Geoffrey Secol, $100
"Run girls run. You got this!!" ~ Stacey Comini, $45
"You can win the whole thing if you get yourselves bikes!" ~ Allison Gehlmeyer, $25
"Ride mutants Ride!" ~ Meryl Tillis, $25
---
Donate to help The Montclair Mutants compete! All proceeds support the Montclair Public Schools.