Help R3 TC Compete in The Amazing FundRACER!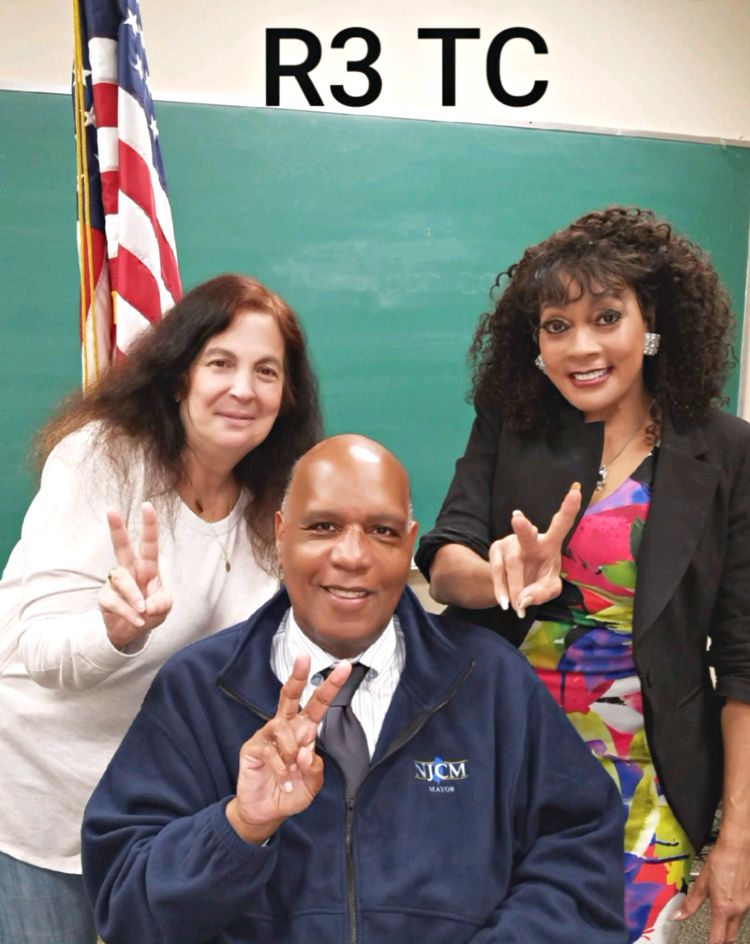 Meet R3 TC!
NOW it's a FundRACER!!! This BIGGER, BETTER, BOLDER race course has drawn out the True Titans! Our fearless leader, Mayor Robert Jackson is teaming up with our fierce councilwomen, 2d Ward Councilwoman Robin Schlager and 4th Ward Councilwoman Renee Baskerville, to show their community…and COMPETITIVE spirit.   
This Tremendous Triumvirate has worked together through two terms, so they know a thing or two about tackling challenges, operating as a team, building alliances, and managing many helpful opinions!  
Plus, they know Montclair like the back of their hands (newbies, you may want to follow them!). Mayor Jackson and Councilwoman Baskerville are Montclair natives, and Councilwoman Schlager has lived here for decades - all three of them raised their children in the Clair, and they're excited to battle alongside their constituents to raise critical funds for our schools.
Count on R3 TC to emerge tri-umphant in this race, but first help get them to the starting line!
Help R3 TC raise the minimum of $500 to compete! For every additional $125 that they raise, they'll get a LegUP -- a special coin that buys a clue, an advantage, or an opportunity to gently sabotage another team in the race.  While teams can't buy their way to victory, a few LegUPs can give teams a nice boost!
We have raised
$4,500.00
of our
$500.00
goal.
Shout Outs For R3 TC!
"Good luck, and play it safe!!" ~ Emily Becker, $200 (MATCHED)
"Great idea to do this - good luck!" ~ Don Zief, $200 (MATCHED)
"Go R3 & Good luck!!!" ~ Susan Sonneborn, $15
"Great job from our Montclair team." ~ Brendan Gill, $75
"Thanks & Good Luck in this great race for MFEE!" ~ Bob Russo, $50
"You're already winners!" ~ Evelyn Gay, $50
"How can you lose? Go Rs!" ~ Mary Beth Rosenthal, $50
Bob Lack, $200 (MATCHED)
The Montclair Rooster, $500
The Geese from Edgemont Park, $500
Parks and Rec, $500
The Montclair Bear, $500
Night Court, $500
Presby Irises, $500
Mayor Quimby, $500
Robert Jackson, $160
---
Donate to help R3 TC compete! All proceeds support the Montclair Public Schools.