Help Screen D'Or Slammers Compete in The Amazing FundRACER!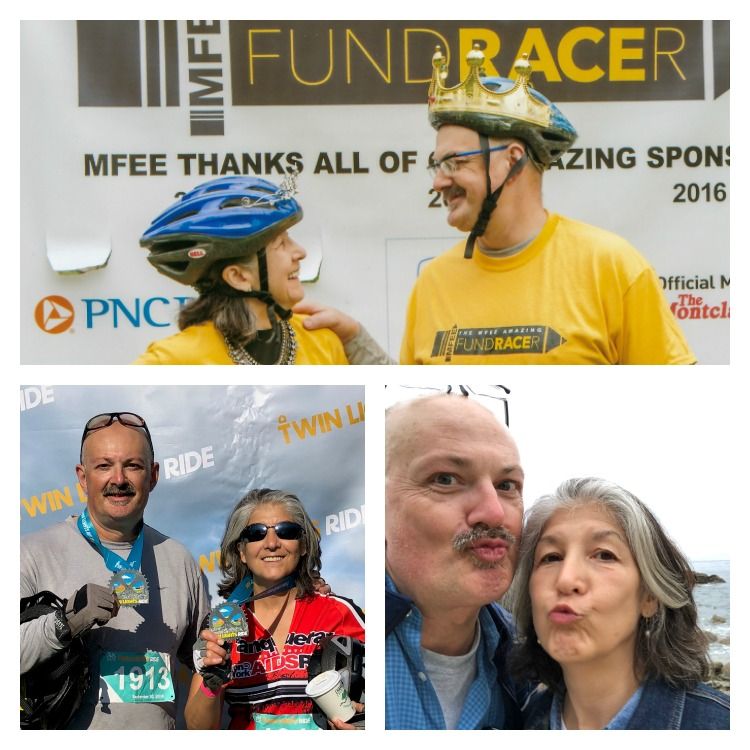 The Screen D'Or Slammers are Mike Hadley and Debbie Villarreal – parents of 3 MHS grads with their 4th child at Renaissance. They also own and operate Screen D'Or Pictures, a video production company.
Veterans of the race – Mike and Debbie are crazy enough to be competing for the 3rd time. Perfecting the art of the alliance in the last race, they got a jump on the competition in the first challenge – quickly finding their name in the Jackal's stands with help from other CHB teams. And they never looked back, ending up 12th of 50 teams.
"This year the Screen D'Or Slammers want to be in the top 10. We have our hinges greased.. we'll swing into action… slam the door on the competition… well, you get the picture."
Help Screen D'Or Slammers raise the minimum of $500 to compete! For every additional $125 that they raise, they'll get a LegUP -- a special coin that buys a clue, an advantage, or an opportunity to gently sabotage another team in the race.  While teams can't buy their way to victory, a few LegUPs can give teams a nice boost!
We have raised
$1,435.00
of our
$500.00
goal.
Shout Outs For Screen D'Or Slammers!
"Chant with me - we're #10! We're #10!" ~ Deborah Villarreal, $50
"Go Mike & Debbie" ~ David Wright, $100
"Kick butt!" - Amanda & Gregor, $25
Anne Baney-Giampoala, $25
Mary Knowles, $60 (MATCHED)
"Go Debbie!!! Love your Bar Method family" ~ Kelly Lezynski, $100 (MATCHED)
"Best of luck!" ~ Timea Dancs, $50
Mary Knowles, $30
"Slam the door on the competition!!" ~ Masiel Rodriquez-Vars, $10
"So glad you guys are doing this so Peter and I don't have to!" ~ Melanie Freundlich, $25
"You guys are the absolute BEST!!!!" ~ Mary Beth Rosenthal, $150
"Good luck!" ~ Mindy Schoen, $25
"The Kennedys are thinking of you both...Cheers" ~Pilar and Scott, $200 (MATCHED)
"Good luck!" ~ Amy Uhlfelder, $40 (MATCHED)
"Don't break a leg!" ~ Lynn Lewis, $50 (MATCHED) 
"You guys rock! Good luck!!!" ~ Ruth Kunstadter, $100 (MATCHED) 
"Go Screen D'or Slammers" ~ Margo Bruton, $20 (MATCHED)
"Don't let the Screen D'Or hit you on you way out to win the race!" ~ Tim and Susan Barr, $200 (MATCHED) 
"You guys...." ~ Helen Fallon, $50 (MATCHED)
"Good luck!" ~ Julie Clemens,  $50. (MATCHED)
Christopher Borgen, $50
"Screen D'Or rocks!! ~ Catherine Shandler, $25
---
Donate to help Screen D'Or Slammers compete! All proceeds support the Montclair Public Schools.