Help Silent but Deadly Compete in The Amazing FundRACER!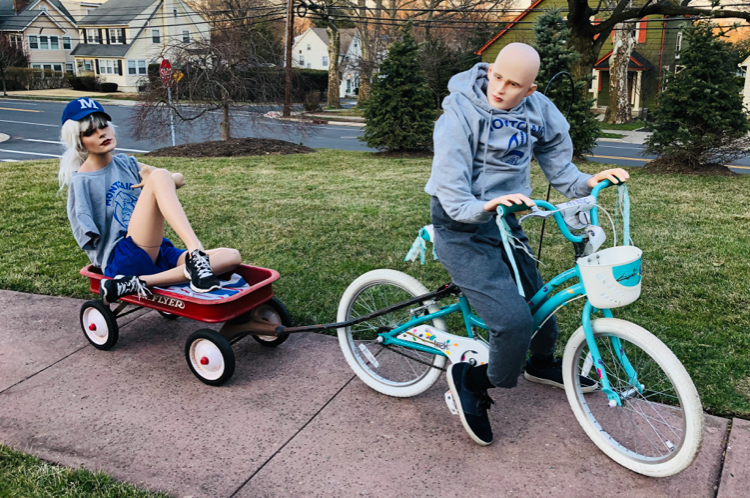 Meet Dwayne and Halle. They ain't no dummies!  They're in it for the party, and they hope to raise a bunch of money for Montclair Public Schools.
Dwayne promoted the Amazing FundrRACER: The Sequel, appeared in several Showdown Montclair carpool karaoke videos, and graciously made himself available for photos at The Showdown. He has long been a supporter of MFEE. Halle is new to the MFEE fundraising scene, but she's excited to spice up the race and raise some funds for Montclair Public Schools.
Sure, they may have some mobility challenges, but they're big on personality, and with your help -  and a few LegUPs - they'll be stiff competition.
Donate today to help Silent but Deadly reach the starting line!
 
Help Silent but Deadly raise the minimum of $500 to compete! For every additional $125 that they raise, they'll get a LegUP -- a special coin that buys a clue, an advantage, or an opportunity to gently sabotage another team in the race.  While teams can't buy their way to victory, a few LegUPs can give teams a nice boost!
We have raised
$120.00
of our goal.
Shout Outs For Silent but Deadly!
"Dwayne has this in the bag. He's full equipped in the event of a crash." ~ Bridget Placek, $20
"Dwayne is so excited about racing for MFEE we hardly see him anymore. Always out training...with Halle." ~ LeAnne Korbel, $25
"Go Dwayne! You rock! And your girlfriend is HOT!!!" ~ Leila Loring, $50
Christina Kelly, $25
---
Donate to help Silent but Deadly compete! All proceeds support the Montclair Public Schools.