Help Team Campbell Compete in The Amazing FundRACER!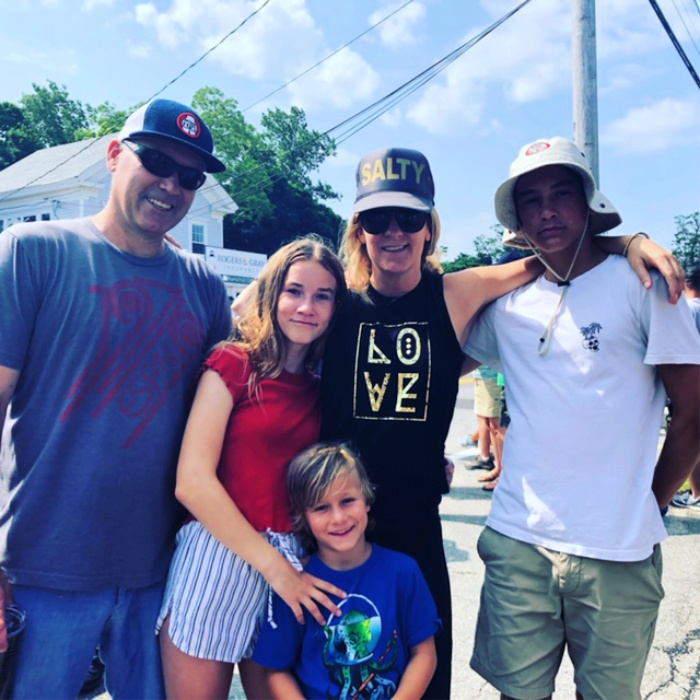 Ali and Ryan Campbell have lived in Montclair for 17 years. They have a high schooler, a middle schooler and an elementary schooler - which is a lot of schoolers!
Ali is a teacher at Northeast School. They believe strongly in the power of public schools and community. When not working or sleeping, you will likely find them chauffeuring one of their three children to soccer practice. 
Help Team Campbell raise the minimum of $500 to compete! For every additional $125 that they raise, they'll get a LegUP -- a special coin that buys a clue, an advantage, or an opportunity to gently sabotage another team in the race.  While teams can't buy their way to victory, a few LegUPs can give teams a nice boost!
We have raised
$1,785.00
of our goal.
Shout Outs For Team Campbell!
"Have fun and thanks you for doing it!" ~ Jonathan Danziger, $40
"Good luck!" ~ Alex Kolbe, $50
"Go team Campbell!" ~ Nick & Amy Ascheim, $50
"Go Team Campbell!!!" ~ Melissa Hodgins, $25
"Go team Campbell!" ~ Erin Schwitter, $50
"Go have fun and happy to donate to you two!" ~ Michael Buckner, $25
"Yahoo!" ~  xo Amanda & Gregor, $25
"Go get it!!" ~ Xoxox the McGarrys, $50
"LETS GO" ~ Beth Burke, $50
"Go Ali Go!!!" ~ Kim Williams, $25
"Go Team Campbell! You guys are awesome!" ~ Andrea Silk, $50
"You go you awesome humans!!" ~ Troy & Deshja Hall, $30
Andrew Lacey, $40 (MATCHED)
"Go Ry and Ali!! Sounds like a ton of fun." ~ Scott Miller, $50 (MATCHED)
"We are rooting for Team Campbell!" ~ Good Kicks, $200 (MATCHED)
"Happy to Support!" ~ Chris & Carla Sloan, $250
Ian Gilligan, $200 (MATCHED)
Scott Davisson, $40 (MATCHED)
Best wishes from Poppy, $100 (MATCHED)
"Go Team Campbell, we'll be cheering you on!!" ~ Zoë Burkholder, $20
"Just beat Mitch!" ~ Dave Crossen, $50
"Good luck guys!" ~ Luis Carrillo, $25
"Have a great race!" ~ David, Erica and Ayla Klinkowize, $50
"Go Campbells!!" ~ William Bartlett, $50
"Go get 'em fam!!" ~ Brad Campbell, $50
"Go get em!" ~ Mike Dominguez, $40
---
Donate to help Team Campbell compete! All proceeds support the Montclair Public Schools.