Help Team GOD FIRST Compete in The Amazing FundRACER!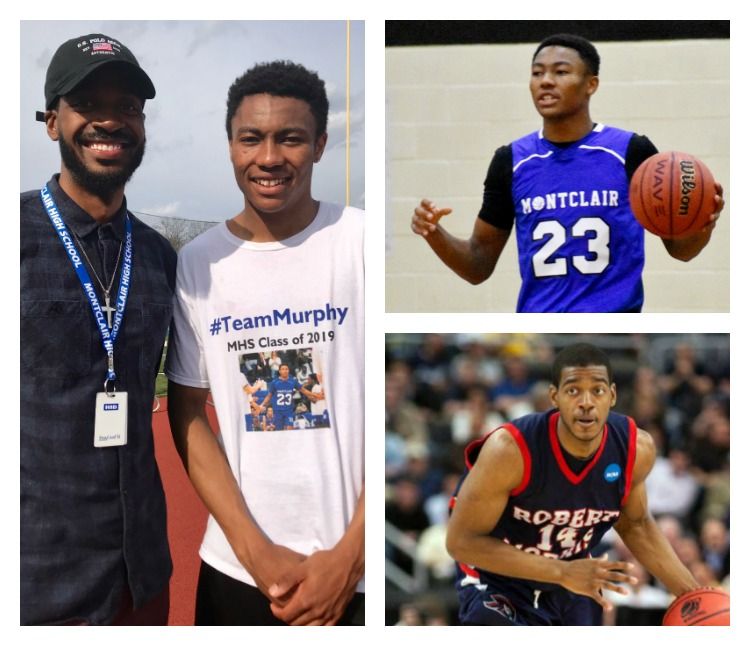 With this divine team name, nothing can stop this dribbling duo. Gary Wallace grew up in Montclair and feels blessed to be at MHS teaching young men the game that he loves. As a former Robert Morris University guard, he led his team to back-to-back NCAA Tournament appearances in 2009 and 2010 before playing professionally in Norway. Off the court, he flexes even stronger skills as a job coach helping young adults with special needs transition from MHS to independent life. 
His captain, Charles Murphy, is an MHS senior and three-sport star in football, basketball, and track. Murphy, heavily recruited for his football skills, will head to Towson University this fall where he hopes to major in civil engineering or applied physics. Watch out, Montclair! These two have the brains AND the brawn to slam-dunk the competition. Help TEAM GOD FIRST get to the staring line!
Help Team GOD FIRST raise the minimum of $500 to compete! For every additional $125 that they raise, they'll get a LegUP -- a special coin that buys a clue, an advantage, or an opportunity to gently sabotage another team in the race.  While teams can't buy their way to victory, a few LegUPs can give teams a nice boost!
We have raised
$530.00
of our
$500.00
goal.
Shout Outs For Team GOD FIRST!
"Good luck gentlemen!!" ~ Amy Uhlfelder, $50
"Isaiah 40:31 
But those who hope in the Lord
will renew their strength.
They will soar on wings like eagles;
they will run and not grow weary,
they will walk and not be faint.
#TeamGODFirst" ~ The Murphy Family & Family Game Night Crew, $100
"Always keep God first" ~ Michael Johnson, $15
"Go team God First!" ~ Kelly Ferguson, $25
The Hurt Family B.TA, $100
"I could not pass on the team name!!!!!! There is no need for luck. You have God" ~ Arquisha Moreno, $25
"Good luck! I will be rooting for you to come in second!" ~ Christina Kelly, $25
"Charles, I remember you as a baby on your mom's lap at Bradford PTA meetings! Good Luck!" ~ Beth Fuqua, $25
"Good luck guys!!" ~ Gloria Pak, $120 (MATCHED)
"Good luck!" ~ Susan Sonneborn, $20 (MATCHED)
"Good luck Murph!" ~ The Kasegrande Family, $25
---
Donate to help Team GOD FIRST compete! All proceeds support the Montclair Public Schools.