Help Team Union Cong Compete in The Amazing FundRACER!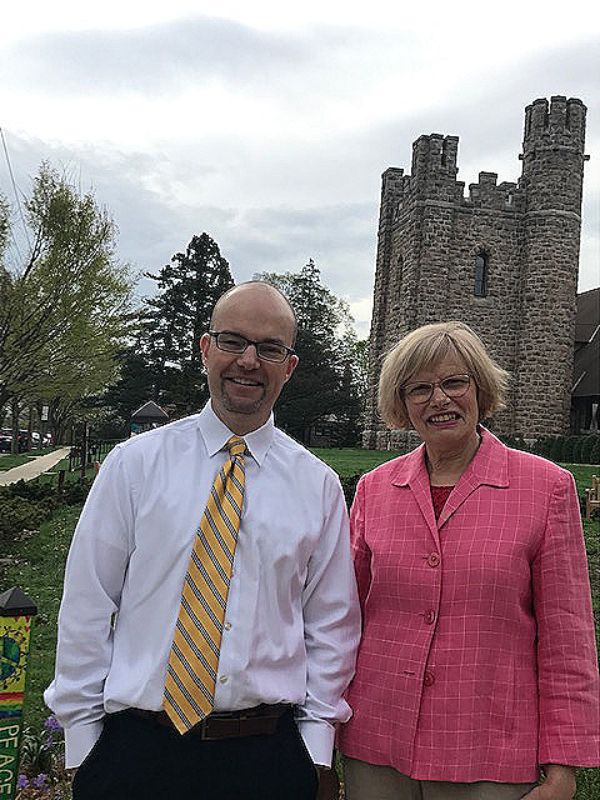 David Shaw (Senior Minister) and Betsy Richardson (Director of Christian Formation) are on staff together at Union Congregational Church on Cooper Avenue. Together they are Team Union Cong and they are ready to FundRACE for our public schools! 
Help Team Union Cong raise the minimum of $500 to compete! For every additional $125 that they raise, they'll get a LegUP -- a special coin that buys a clue, an advantage, or an opportunity to gently sabotage another team in the race.  While teams can't buy their way to victory, a few LegUPs can give teams a nice boost!
We have raised
$900.00
of our
$500.00
goal.
Shout Outs For Team Union Cong!
"Go Union Cong!" ~ David Oscar, $100
"Sounds like fun! Go Team Union Cong!" ~ Blythe & Bob Chase, $50
"Go, Team Union!" ~ Rose Oosting, $50
Marcie Wallace, $25
"Make us proud!" ~ Timothy Crist, $50
"We rooting for you Team Union Cong!" ~ Andrew Russell, $100
"You can do it Dave and Betsy - go get 'em!" ~ Beth Pugh, $50
"Ride the fast lane!" ~ $25
"Go Dave and Betsy, ENJOY THE RIDE!!!!" ~ Richard Gillyard, $25
"Ride on!" ~ Michele Sionas, $50
"Go Team Union Cong!" ~ Jen + Brian Hand, $50
"Race Around the Clock, Team Union Cong!" ~ Firth/Carl Fabend, $50
"Go UCC!" ~ Melissa Moore, $50
"We join Team Union Cong in being PUBLICLY PROUD!" ~ Cynthia and John Rogers, $25
"You'll be great!" ~ Jeannette Miller, $50 (MATCHED)
"Go team Dave & Betsy!!!" ~ Amy Stover, $50 (MATCHED)
Kate Cestar-Epstein, $50
---
Donate to help Team Union Cong compete! All proceeds support the Montclair Public Schools.