Help Team WorthWeil Compete in The Amazing FundRACER!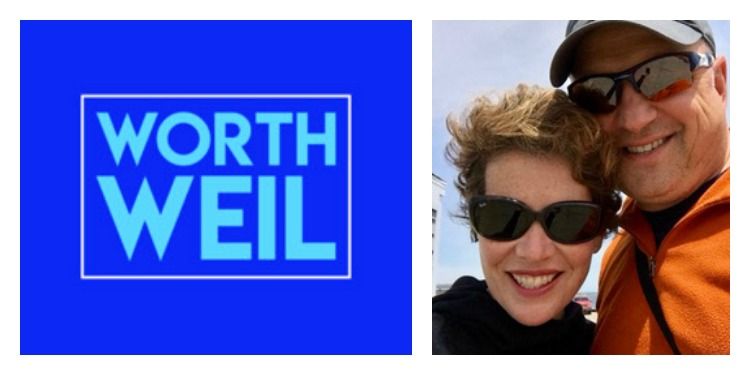 This race, and all MFEE does for the kids of Montclair, is incredibly WorthWeil and we're excited to be a part of the fun. We're Mary Beth and David Weil, parents of 3 Montclair kids, and we're in it for the After-Party! And to raise as much money as we possibly can to earn a LegUp or two to help us survive this thing! Your generosity to help us reach our fundraising goal and hopefully earn some advantages is greatly appreciated — thank you!
Help Team WorthWeil raise the minimum of $500 to compete! For every additional $125 that they raise, they'll get a LegUP -- a special coin that buys a clue, an advantage, or an opportunity to gently sabotage another team in the race.  While teams can't buy their way to victory, a few LegUPs can give teams a nice boost!
We have raised
$805.00
of our
$500.00
goal.
Shout Outs For Team WorthWeil!
"YAY MOM AND DAD" ~ Kayleigh Weil, $10
Jennifer Friel, $50
"Good luck, team!" ~ Jill Hamburg-Coplan, $20
"Go Team WorthWeil!!" ~ Lisa Passmore, $50
"Very worth while!" ~ Kathleen Hall, $100
"Good luck!" ~ Jodi Kaplan, $25
"Go MB and DAVE!!" ~ Julie Margolis, $25
"The Cooperman Family is thrilled to support Team WorthWeil!!" ~ Kahane Cooperman, $50
"You guys make it Worth Weil. Go MB & Dave xx" ~ Patti Safian, $25
Ellen Sander, $50
"Good luck! So inspirational!" ~ Julie Sansone, $30
"Better you than me!!! Go get 'em!" ~ Amy Barnett, $65
"Good luck and kick butt, Team WorthWeil!!" ~ Kersten Behrens, $25
Greta Friel, $25
"All the LegUPs!" ~ Sallie Schoneboom, $25
"Go Weils!" ~ Karen Vrotsos, $30
"GO WEILS! YOU CAN WIN!" ~ Paul Nicholson, $25
"Good luck, Team Weil!" ~ Geraldine Cahill, $50 (MATCHED)
"Beyond worth Weil!" ~ Ann McCarthy, $50
---
Donate to help Team WorthWeil compete! All proceeds support the Montclair Public Schools.