Help The Bradford Beauties Compete in The Amazing FundRACER!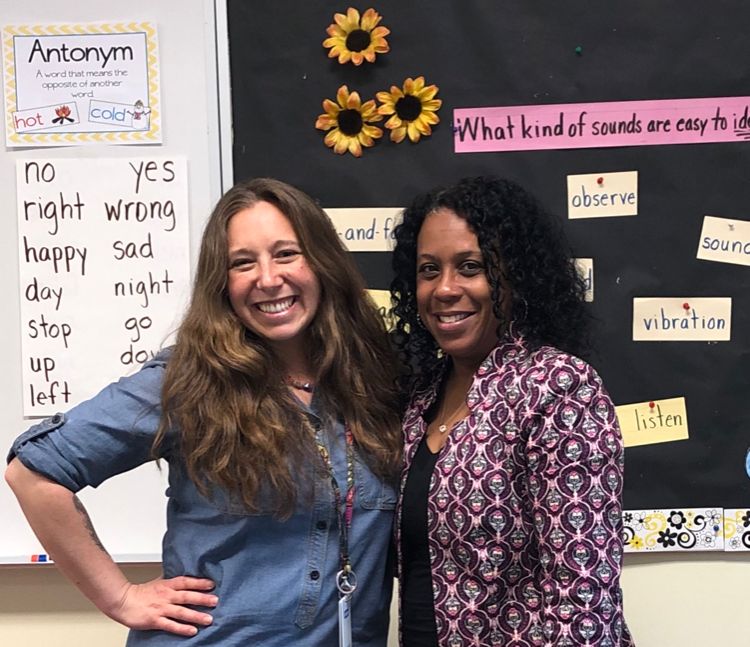 The Bradford Beauties are teachers Sirena Richardson and Judith Grodner. Both Sirena and Judith live in Montclair and are passionate about public education. This is their first year competing in the MFEE Amazing FundRACER and they are excited to raise some money for Bradford!
Help The Bradford Beauties raise the minimum of $500 to compete! For every additional $125 that they raise, they'll get a LegUP -- a special coin that buys a clue, an advantage, or an opportunity to gently sabotage another team in the race.  While teams can't buy their way to victory, a few LegUPs can give teams a nice boost!
We have raised
$1,100.00
of our
$500.00
goal.
Shout Outs For The Bradford Beauties!
"Go Beauties, Go!" ~ Matt, Erin, Olivia, & June Zaft, $180
"Thank you very much for your everyday commitment and amazing work!!! We love you girls!!!!" ~ Chio Vazquez, $50
"For two of our favorite Bradford Beauties!!" ~ Meredith Glasser, $30
"Go Beauties! You got this!" ~ Naomi Kirkman, $50
Beth McLeod, $25
"GO BRADFORD BEAUTIES!!!" ~ Beth Fuqua, $100
Michele Grodner, $25
"Go Bradford Beauties!!!" ~ Tamara Cupples, $40
"Yes We Can!!!" ~ Elana Daitz, $125
"Good luck!"~ Juliet Jones, $25
"See you at the after party!" ~ Todd, Kathy and Shea, $25
"Thank you so much for all you do!" ~ Brian Bernberg, $20
"Go Beauties Go!" ~ Lisa Sackman, $50
"Let's Go Fierce Beauties!" ~ Sarah Kim, $50
Emily Shooltz, $25
"Go Bradford Beauties!" ~ Jen, Andrew and Eddie, $50
"Happy Mother's Day!" ~ Jon & Joan Weissman & Grenier, $50
Shelley Edwards, $50
"Good luck! 4147" ~. Juliet Jones, $25
Madeleine Rowan, $5
"Good Luck!!!" ~ From, The Kretz Crew, $50
---
Donate to help The Bradford Beauties compete! All proceeds support the Montclair Public Schools.