Help The Oral Fixations Compete in The Amazing FundRACER!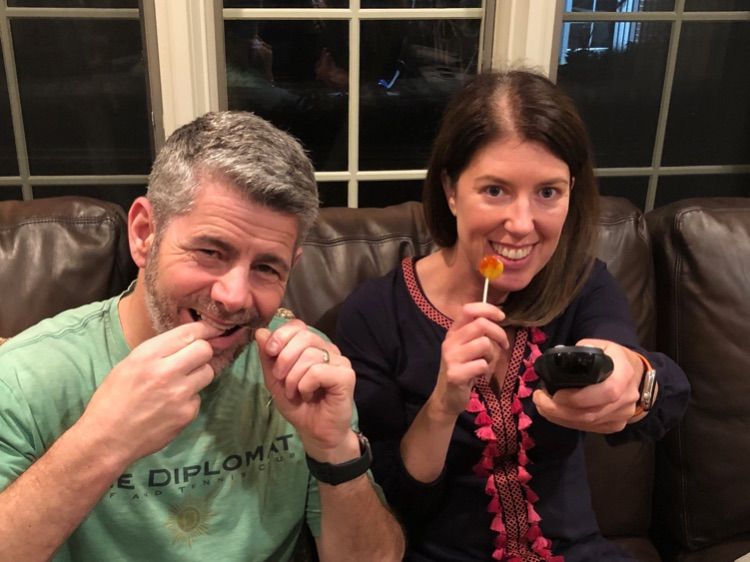 He loves to floss. She....doesn't. This dynamic duo is sponsored by Scott C. Province, DDS and are the proud parents of two Watchung School students...one present and one future!
WINNER IS COMING! If these two had the stamina to binge watch seven seasons of Game of Thrones in under 30 days taking the competition down in this race should be a piece of cake. Right? So please help The Oral Fixations meet their fundraising goal for this great cause and earn some LegsUP on the competition. Your generosity is greatly appreciated! Umm...and we also need to borrow two bikes...
Help The Oral Fixations raise the minimum of $500 to compete! For every additional $125 that they raise, they'll get a LegUP -- a special coin that buys a clue, an advantage, or an opportunity to gently sabotage another team in the race.  While teams can't buy their way to victory, a few LegUPs can give teams a nice boost!
We have raised
$1,005.00
of our
$500.00
goal.
Shout Outs For The Oral Fixations!
"Go get em you crazy kids!" ~ Ann Kelly, $100
Michael Potter, $10
"Go Oral Fixations Go!!!" ~ Karen Alegria, $25
"Good luck Scott and Vicky..." ~ Kenneth Gross, $25
"Good luck!! Keep flossing!!" ~ Ross Gruber, $20
Kevin P. Singleton, $100
Christopher Anselmi, $100
"Good luck team!" ~ Kevin Connolly, $50 (MATCHED)
"Do it for the kids!!!!" ~ Ron Coyle, $100
Scott Province, $125
"Go Team Fixation!" ~ Andrew Maldonado, $100
"We can do it!!" ~ Scott Province, $250
---
Donate to help The Oral Fixations compete! All proceeds support the Montclair Public Schools.