Help The Peanuts Gang Compete in The Amazing FundRACER!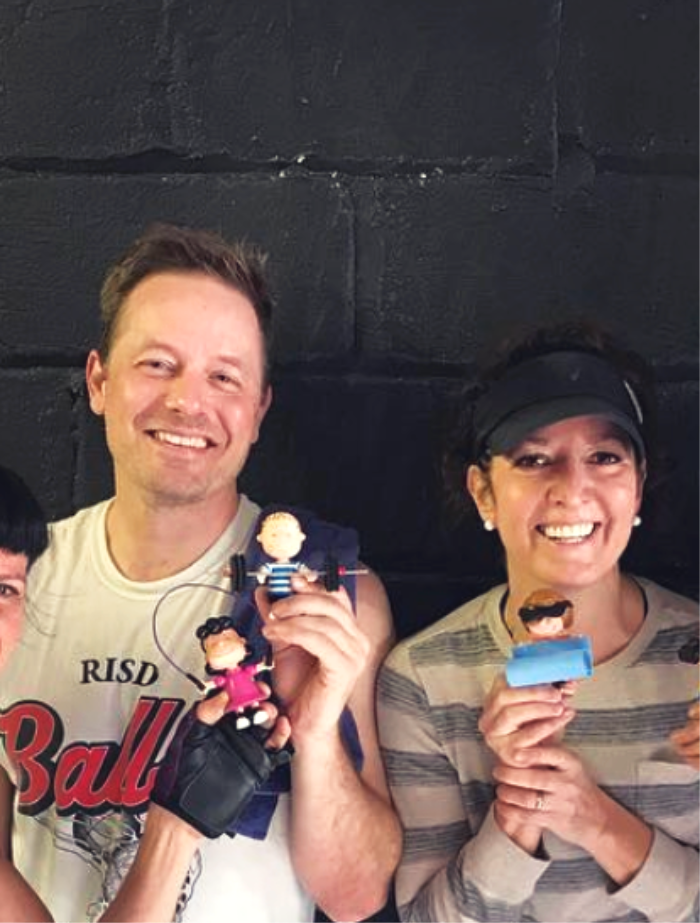 Meet The Peanuts Gang! Mary and Logan are gym-mates at Intrepid Gym in Montclair. Both ex-gymnasts, both probably more competitive than is healthy, both parents of kids in the Montclair schools, we can't wait to eat bugs (we hope!) and bring home the gold.
Help The Peanuts Gang raise the minimum of $500 to compete! For every additional $125 that they raise, they'll get a LegUP -- a special coin that buys a clue, an advantage, or an opportunity to gently sabotage another team in the race.  While teams can't buy their way to victory, a few LegUPs can give teams a nice boost!
We have raised
$1,295.00
of our
$500.00
goal.
Shout Outs For The Peanuts Gang!
"Onward!" ~ Katelin LaVail, $125
"Eat bugs and prosper!" ~ Ursula Oberg, $25
Kevin Koenig, $50
"Good luck guys!!! Mary, you're a champion. Logan, let Mary do all the problem solving." ~ Heather Parker, $70
"You can do it!" ~ Todd, Kathy and Shea, $25
"Go team!" ~ Harriet Beinfield, $55
"Go Get 'Em!" ~ Tom Bevins, $30
"Get em Logan! And please share some video of this event to reward us supporters with some entertainment" ~ Eva Popper, $50
"You're competitive? Shocked!" ~ Suzanne & Mark Weinberg, $50
"Now that is one unstoppable team!" ~ Becky Weaver, $25
"OK, but we all need pictures!" ~ Peggy Snider, $25
"You two will kill it!!! Good luck!" ~  Sabrina, $50
William Ayers, $50
"Make me proud!! I hope there is some rowing." ~ Sarah Kim, $50
Deirdre Birmingham, $20
"May the opponents be like p..butter! Hu" ~ Jennifer LaVail, $125
"Beau and I are cheering for Mary and Logan all the way! You will be awesome!" ~ Robert Whitehill, $100 (MATCHED)
Shelly Baldwin, $50 (MATCHED)
"Go Peanuts!" ~ Valeriya Bradshaw, $50 (MATCHED)
"Go get em and I want pics of the bug eating...." ~ Frances Carpenter, $50
"Go Team!" ~ John Buscaglia, $25
"Go team and have fun!!" ~ Eileen Birmingham, $50
Noal Cohen, $25
Joyce Bevins, $20
---
Donate to help The Peanuts Gang compete! All proceeds support the Montclair Public Schools.