Help The Plaid Dads Compete in The Amazing FundRACER!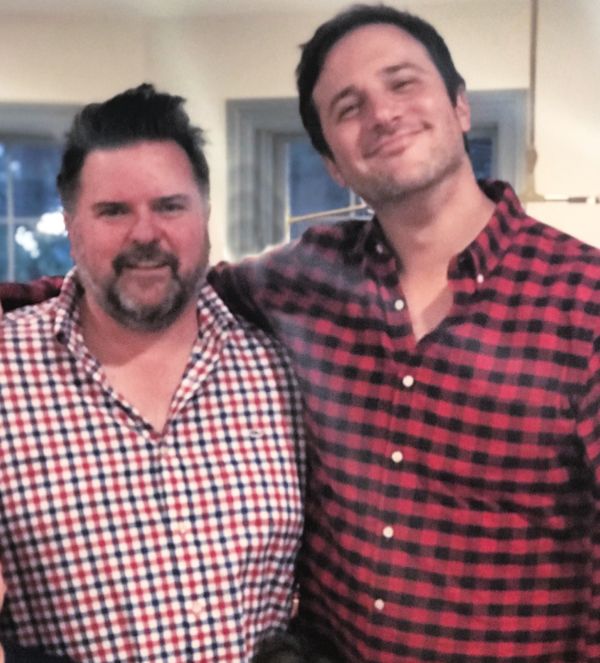 Ben Greenberg and Dave Placek are more than just dads. They're rad. They're bad. And they're dressed in plaid!
Returning challenger Dave, dad of 3 kids under 7, can't wait to compete in this year's Amazing FundRACER as a totally willing and excited participant even though his wife, Bridget, is one of the event's most fervent and enthusiastic supporters who highly suggested he attempt another reach at the crown. Ben, dad of 2, may be new to Montclair but is no stranger to winning. He will bring his quick wit, long reach and uncanny ability to remain cool in the face of whatever this course throws his way. As husband to Steph, yet another fervent supporter of MFEE and this race, he too decided to compete entirely of his own accord.
This laidback duo may seem too nice to take it all, but these suburban dads are in it to win it. Their wives told them so.
Help The Plaid Dads raise the minimum of $500 to compete! For every additional $125 that they raise, they'll get a LegUP -- a special coin that buys a clue, an advantage, or an opportunity to gently sabotage another team in the race.  While teams can't buy their way to victory, a few LegUPs can give teams a nice boost!
We have raised
$2,035.00
of our
$500.00
goal.
Shout Outs For The Plaid Dads!
"Raddest dads around - good luck!" ~ Noelle Hozumi, $100
"Go Dads Go!" ~ The Isaacsons, $100
"Plaid Dads - egads - FINE LADS - have a successful ride!!!!" ~ Love, MM and P xxoo, $100
"Let's go Plaid Dads.. Don't come in last!" ~  Love The Weils, $40
"Be Safe, Successful and Scorpion-free! - xoxoxo M" ~ Maureen Isaacson, $40
Kate & James Stanford, $50
"If your not first..," ~ <3 Walt & Milly, $70
"Make us proud, Neighbors!" ~ Kathy Maloy, $100 (MATCHED)
"Good luck and keep the rubber side to the road!" ~ Nate Burns, $200 (MATCHED)
"Good luck!" ~ Peter Villar, $100 (MATCHED)
Brian and Heather Whitmer, $100 (MATCHED) 
William DeLorenzo, $50 (MATCHED)
"In honor of Bridget's Bday!!" ~ Lauren Rosen, $200 (MATCHED)
Anne Babineau, $250
Jeffrey Cappola, $250
"Go rad dads in plaid!" ~ Wendy Finn, $100
"Good Luck" ~ Meredith Paley, $40
"Good luck and thanks for supporting public schools. In honor of Arielle Cooper (5th grade teacher) and her colleagues at the Budlong Elementary School (Chicago, Illinois)." ~ Elizabeth & Jeffrey Cooper, $125
Kristian Horvei, $20
---
Donate to help The Plaid Dads compete! All proceeds support the Montclair Public Schools.