Help The Wright Stuff Compete in The Amazing FundRACER!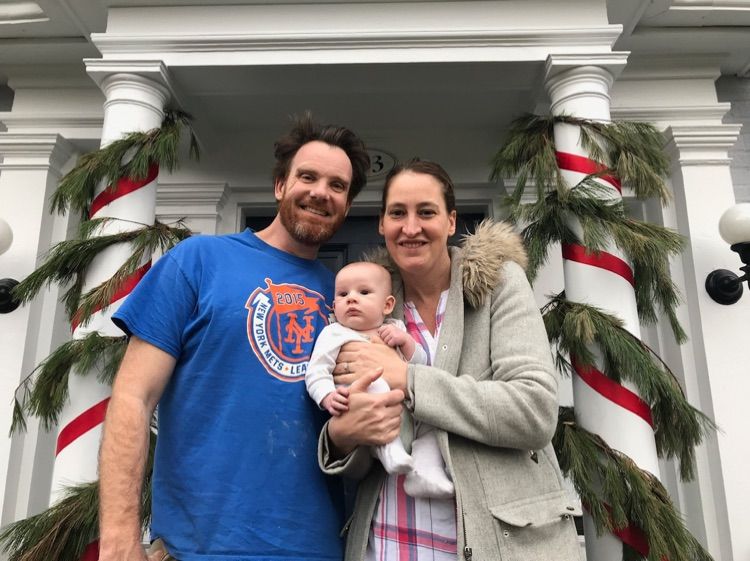 Meet The Wright Stuff!
We're Ted and Kay Wright, recent Montclair transplants and mom and dad to Lily, Maddie and Sam. Access to great schools was one of the top reasons we chose Montclair and we're really excited to do everything we can to support MFEE in their pursuit of providing additional funding to our schools!
Help The Wright Stuff raise the minimum of $500 to compete! For every additional $125 that they raise, they'll get a LegUP -- a special coin that buys a clue, an advantage, or an opportunity to gently sabotage another team in the race.  While teams can't buy their way to victory, a few LegUPs can give teams a nice boost!
We have raised
$1,156.00
of our
$500.00
goal.
Shout Outs For The Wright Stuff!
"Woooo, Ted and Kay!" ~ Benjamin Sarlin, $20
"Good luck guys. We miss you and hope to catch up with you someday!" ~ Jessica Burtis-Linderman, $50
"Good luck in the big race!! " ~ hugs, Brooke, $50
"You go, Wright Stuff!" ~  Susan and Albie Hecht, $255
"Amazing Race/Montclair, Brilliant! Clues and physical and mental challenges - In it to Win it. I hope this is filmed." ~ Amber Kayo, $50
"Amazing! You are an inspiration." ~ Eddy Bikales, $36
"Trying to keep up with the Hechts" ~ Evan Wright, $235
"The Wright Stuff all the way! We love you guys!" ~ Peggy and Bob Sarlin, $100
"Good luck from an Edgemont pal ;)" ~ Derya Baykal, $20
"You guys rock!" ~ Kate Wurmfeld, $50
"Go Get "Em, Wright Stuff! xo" ~ Kaylyn Keane, $25
"Go team!!" ~ Deirdre Birmingham, $20
Bella Cloude, $20
"You got this!" ~ Xo Em, Jake, Charlie, Becca, $125
"Right on Wright's!!" ~ Christina and Stephanie, $50
"Go, Wrights, Go!!" ~ Rebecca Kim, $50 (MATCHED)
---
Donate to help The Wright Stuff compete! All proceeds support the Montclair Public Schools.