Help Twin Peaks Compete in The Amazing FundRACER!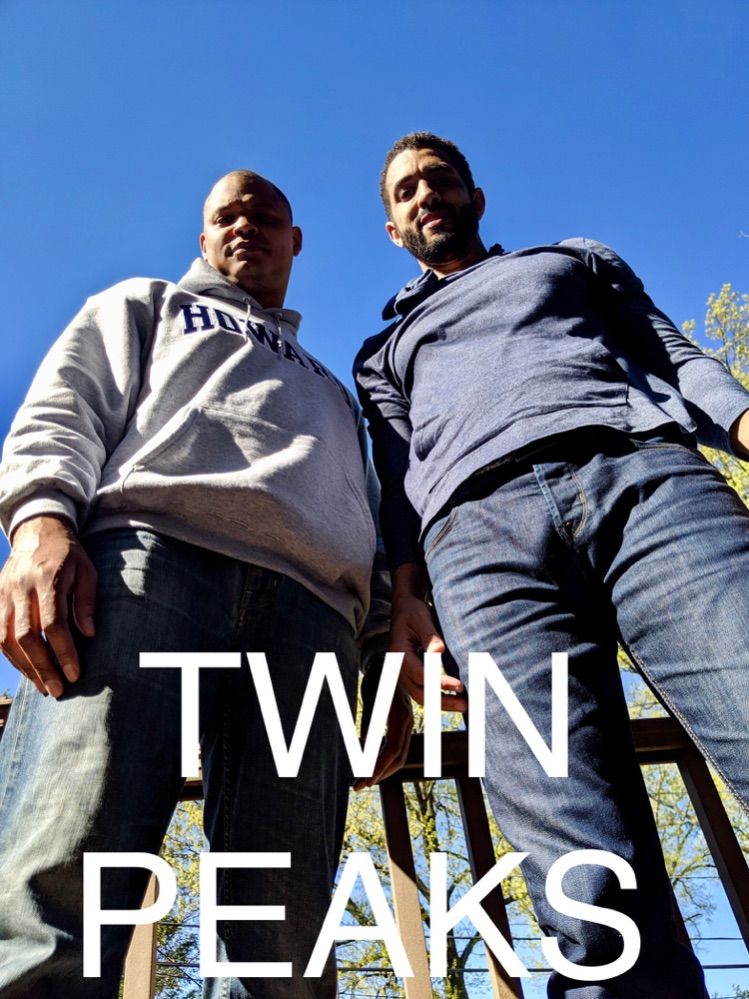 Once law school buddies, now life long friends, always a combined 13 feet tall. Marques and Rob are Twin Peaks!
Marques and his family really want Rob to leave the city and move to Montclair so they figured a nice Sunday bike tour might do the trick. It would also move Rob that much closer to his goddaughter who is a student at Bullock. Marques will be riding for his current (and future) Nishuane kids!
Twin Peaks are ready to take on the challenge of the Amazing FundRACER in order to reach the summit and be victorious!   
Help Twin Peaks raise the minimum of $500 to compete! For every additional $125 that they raise, they'll get a LegUP -- a special coin that buys a clue, an advantage, or an opportunity to gently sabotage another team in the race.  While teams can't buy their way to victory, a few LegUPs can give teams a nice boost!
We have raised
$1,310.00
of our
$500.00
goal.
Shout Outs For Twin Peaks!
"You two make a great team, Dave and I will be cheering you on across the miles!!" ~ Karen Richardson, $100
Joy Edgar, $100
"Smash it!" ~ Jack Colson, $50
"Go get 'em!" ~ The Wrights, $25
"Go Marques!!!" ~ Janice Johnson, $100
"Heia! Heia! Cheers from Norway!" ~ Christin Anderson, $50
"Go Marques go!!!" ~ Allison Johnson, $25
"Go Rob and MJ!!" ~ Kira Richardson, $50
"Go team and thank you Mr. Johnson for racing for Nishuane!!" ~  Jill McLaughlin, $40 (MATCHED)
"Go Uncle Rob and Coach Marques!" ~ Jayla Pitts, $100
"So awesome!!!! Good luck, fellas!!!" ~ Carletta Higginson, $100
"Let's GO team!" ~ John Flippen, $50
"Smash that like button!" ~ Barrett Goodman, $25
"GO TWIN PEAKS!" ~ Annie Llewellyn, $50
"Go get em guys!" ~ Daryn Jankovic, $20
"Good luck team!!!" ~ Julie Picquet, $50
"Go Marques!!!" ~ Suzana Carlos, $50
"Go MJ & Rob!" ~ Alison Dow, $50
"Make Jersey proud!" ~ Christian Bowne, $50
"Please file under pity contribution." ~ Waleed Diab, $50
"Best team name! GOOD LUCK!" ~ Joanne Suk, $25
"JerseyStrong" ~ Robert Sherman, $50
"Good luck!" ~ Marina Bonanni, $50
---
Donate to help Twin Peaks compete! All proceeds support the Montclair Public Schools.