Help Urban Cowboys Compete in The Amazing FundRACER!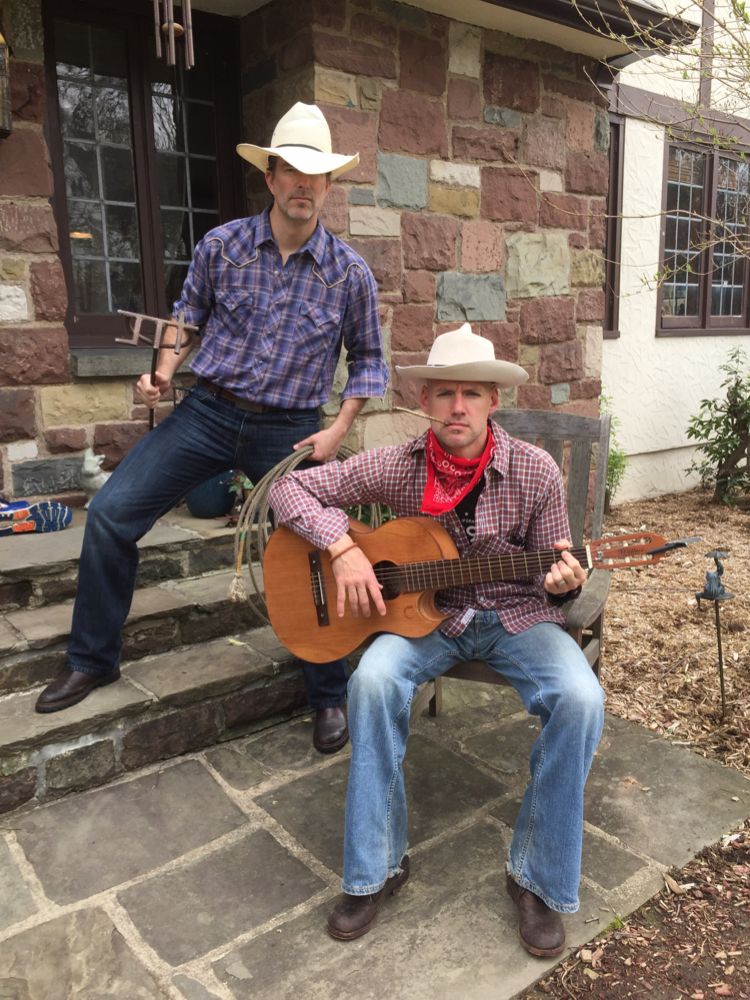 Country meets city when these two Urban Cowboys bring some Oklahoma swagger to Montclair. Trading horses for bikes, Robert Brawley and Brandy McCarty are the real deal Oakies 'bout to give y'all a run for your money to support Nishuane, Renaissance and Watchung Schools. Yee-haw!
Don't be fooled by the cowboy boots; this team is light on their feet and fast as a rodeo pony! 
Help Urban Cowboys raise the minimum of $500 to compete! For every additional $125 that they raise, they'll get a LegUP -- a special coin that buys a clue, an advantage, or an opportunity to gently sabotage another team in the race.  While teams can't buy their way to victory, a few LegUPs can give teams a nice boost!
We have raised
$1,250.00
of our
$500.00
goal.
Shout Outs For Urban Cowboys!
"Best of luck boys... " ~ Kris Mccarty, $50
"Saddle up!!" ~ Nikko Hirano, $25
"We be counting on you two dudes!" ~ Daniel Hirano, $125
Jonathan Connett, $50
Darren Wood, $20
Scott Davisson, $25
Matthew Waldman,$25
"Giddy up, boys!! Yee-haw!" ~  xo Horton Fam, $50 (MATCHED)
"Yeeha!" ~ Liz Mannners, $50 (MATCHED)
"Good Luck Boys!" ~ James Pflueger, $100 (MATCHED)
Alex Binkley, $100 (MATCHED)
"Best team ever!" ~ Daryn Jankovic, $100 (MATCHED)
"Get er done!!" ~ Dena Brawley, $50
"Leave the others in the dust!!!" ~ Jim Bolin, $20
"Boomer Sooners!!" ~ John Penir, $100
"It's not how big the horse is in the race, it's how big the race is in the horse. Race hard Urban Cowboys!" ~ Roger Bolin, $50
"Ride em hard Cowboy" ~ Jim Vitali, $100
"Have a rip snortin' time!!" ~ Bob Brawley, $50
"ACC/SEC college Footbal Champion" ~ Ottis Bolin, $100
"Have fun!" ~ Matt McCaffrey, $25
"Yee-haw...go get 'em Urban Cowboys!" ~ Dawn & Jarrett Shawber, $30
"You go!" ~ Carol Hirano, $75
---
Donate to help Urban Cowboys compete! All proceeds support the Montclair Public Schools.