Help Vanillamore Victors Compete in The Amazing FundRACER!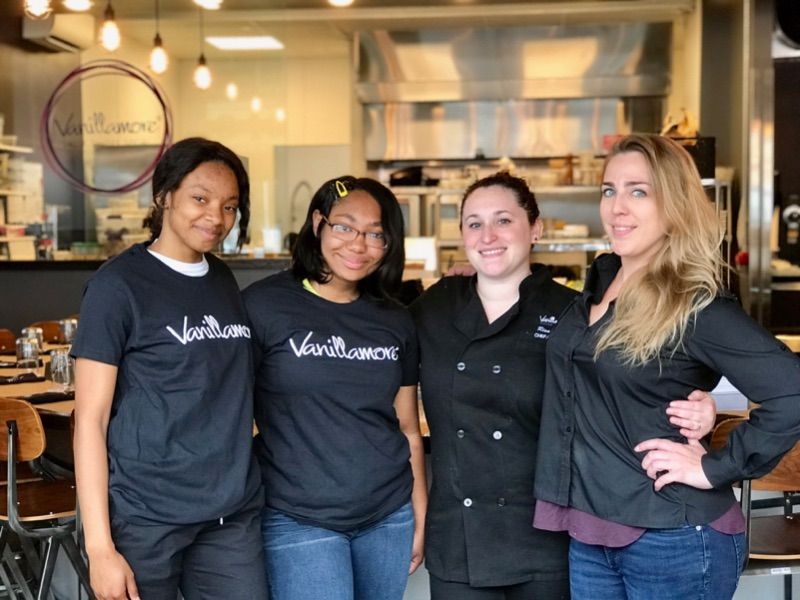 Vanillamore restaurant owner, Risa Boyer, was determined to flex her skills in the MFEE Amazing FundRACER, but restaurant life is 24/7, so she's found two aspiring chefs from the MHS culinary club to represent the business!
MHS Juniors Janyla Porcha and Lavall Broadnax love to create tasty concoctions, and they jumped at the chance to serve up victory for Vanillamore. These two are as sweet as the desserts that they make, but they've also got enough spice to go toe-to-toe with the toughest competitors. Help Team Vanillarmore Victors vie for the championship title! And head over to Vanillamore on 349 Bloomfield Avenue to enjoy the restaurant's "sweet, savory, and social" offerings!
Help Vanillamore Victors the minimum of $500 to compete! For every additional $125 that they raise, they'll get a LegUP -- a special coin that buys a clue, an advantage, or an opportunity to gently sabotage another team in the race.  While teams can't buy their way to victory, a few LegUPs can give teams a nice boost!
We have raised
$1,125.00
of our
$500.00
goal.
Shout Outs For Vanillamore Victors!
David Oscar, $100
"Keep Going Vanillamore" ~ Desiree' Johnson, $50
Sarah Hudson-Plush, $25
Jennifer Caldarella, $50
"Chefs can take the heat -- go Vanillamore Victors!" ~ Mary Beth Rosenthal, $350
"Go Vanillamore Victors! The Vanillamore family will be cheering you on!" ~ Risa Boyer, $500 
---
Donate to help Vanillamore Victors compete! All proceeds support the Montclair Public Schools.