Help Wondertwin Powers, Activate! Compete in The Amazing FundRACER!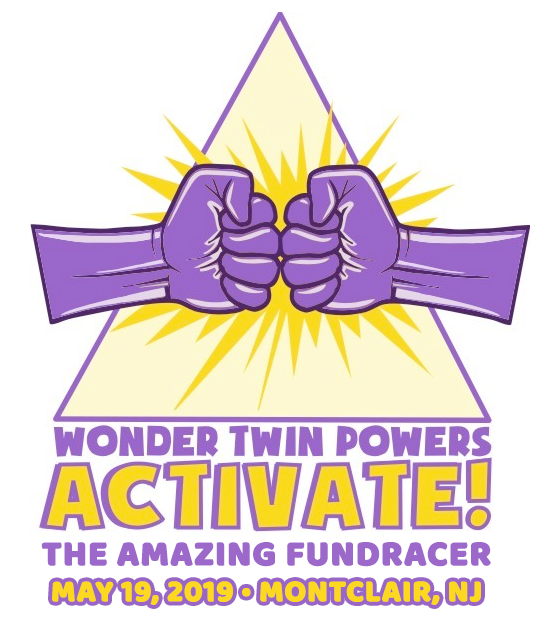 Identical twins Cameron and Damien Barrett are longtime fixtures in the Montclair community. Both work locally in the education field. Cameron works for Newark Public Schools and Damien works for Montclair Kimberley Academy. Both are also members of the Commonwealth Club and are proud to represent are the club's strong community spirit!
The secret is they were once near-finalists for The Amazing Race TV show, but that was many many years ago, before middle age set in. They are also competing against each other in a competition of The MAX Challenge of Montclair vs The MAX Challenge of Pine Brook. Competition is in their blood. 
Help Wondertwin Powers, Activate! raise the minimum of $500 to compete! For every additional $125 that they raise, they'll get a LegUP -- a special coin that buys a clue, an advantage, or an opportunity to gently sabotage another team in the race.  While teams can't buy their way to victory, a few LegUPs can give teams a nice boost!
We have raised
$700.00
of our goal.
Shout Outs For Wondertwin Powers, Activate!
"In memory of Katie Travis Barrett" ~ Damien Barrett, $50
"Good luck Barretts" ~ Jordan Solomon, $50
"Good luck guys!" ~ Michael Tierney, $50
"Good Luck!" ~ John Bishop, $200 (MATCHED)
"Good Luck Barretts" ~ Team Penguins, Commonwealth Club, $120 (MATCHED)
"Good luck and have fun." ~ Carri Latta, $25
"In memory of Donalda Barrett (1944-2019)." ~ Cameron Barrett, $30
"Family competitions are the best kind around!" ~ Dana Tuller, $25
---
Donate to help Wondertwin Powers, Activate! compete! All proceeds support the Montclair Public Schools.