Host a VIRTUAL Toast to the Teachers!
COVID-19 is cancelling many of our year-end school rituals, but our MFEE Toasts to the Teachers are in full swing - virtually!
MFEE Toast to the Teachers is a long-standing tradition of the Montclair Public Schools. These family-hosted parties take place from the end of May to the end of June every school year. Ticket sales for the parties help raise critical funds to support MFEE Educational Excellence Grants, which allow teachers to pilot innovative projects, tools, and experiences for our children.  
Your donations help MFEE award approximately $75,000 in Educational Excellence grants each year to support everything from engaging literature for classroom libraries to grade-level materials to enliven science, to school-wide initiatives to inspire writers. This year, your donations will also help purchase new resources and new ideas that our teachers are developing as a result of the shift to remote learning. Their new ways of leveraging technology will continue to boost learning as we shift back to the classroom.  
We've created some fun ideas to host a virtual Toast, and we're here to help you design a memorable way to honor your teacher at a time when he/she could really use a morale boost.  Virtual Toasts can also provide an opportunity for much-need classroom bonding right now.
Visit our Toast FAQ page to get more information!
Want to honor your teacher without hosting a Toast?
Give a Teacher Tribute, and we'll throw in some extra perks for him/her.
Teachers continue to teach and love our kids during this pandemic; some even do so with their own babies on their laps, their family members out of work, and their loved ones facing illness. Show them a little extra love this year while funding critical teacher grants.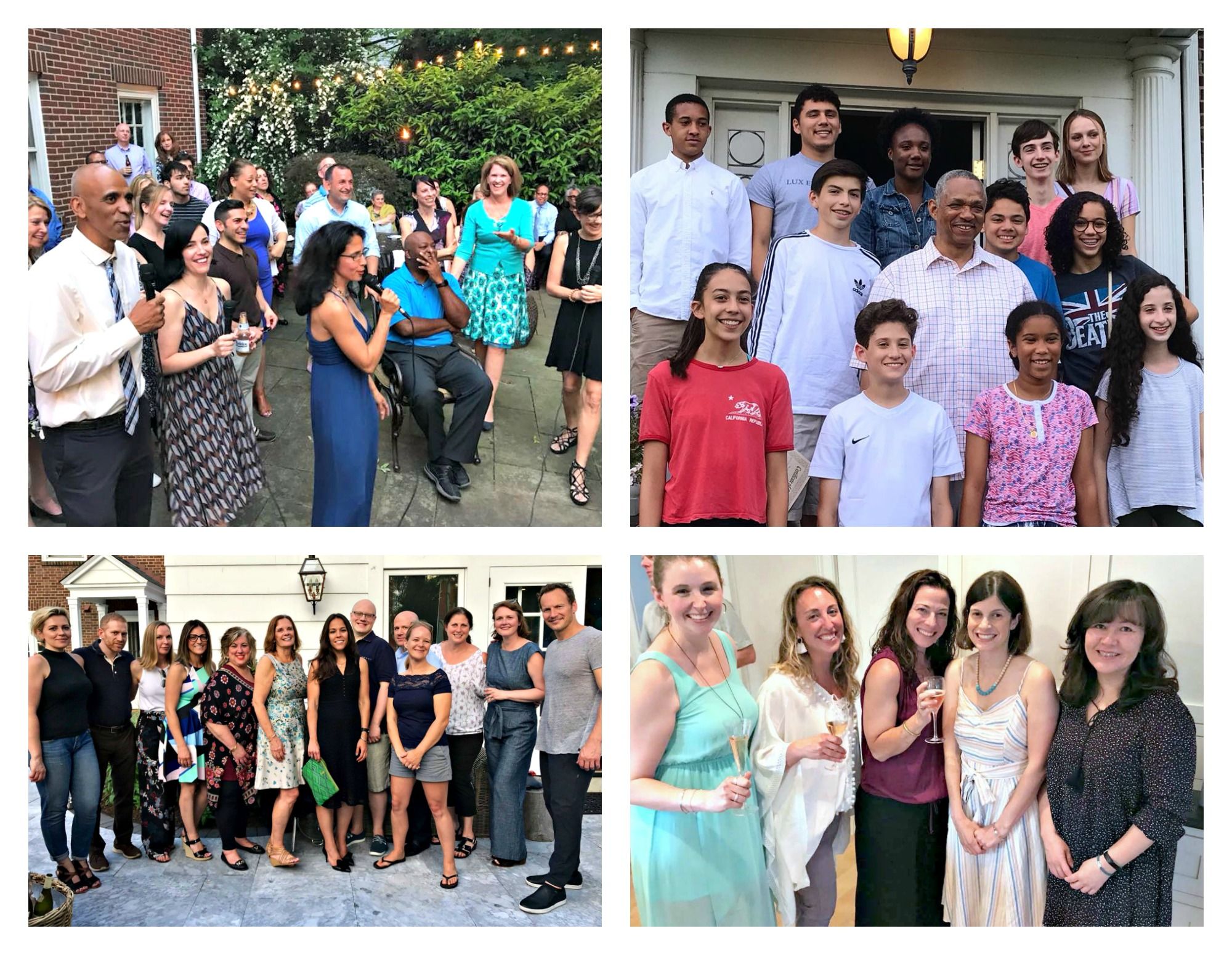 Host a Virtual Toast this season! Fill out the form below: