Toast to the Teachers FAQ
Whether you have hosted an MFEE Toast to the Teachers, attended a Toast, or are new to the Montclair Public Schools, we thought we'd offer a "Toast to the Teachers FAQ" to explain this MFEE fundraiser and tradition to honor our teachers:
Funds raised from MFEE Toast to the Teachers go directly toward Educational Excellence Grants.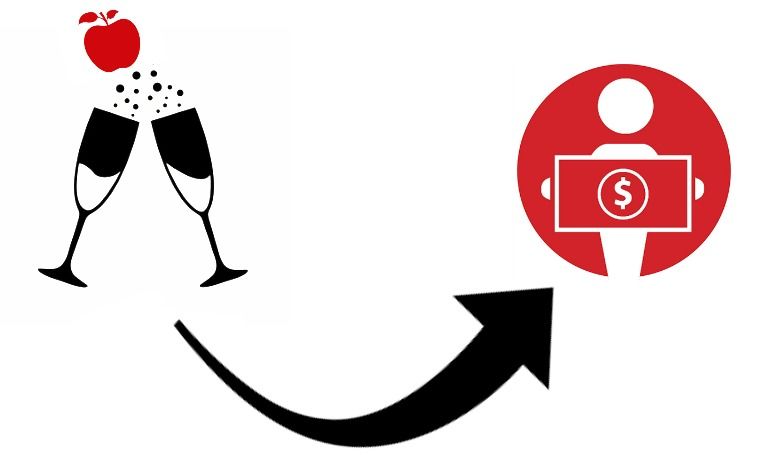 What is a Toast?
Toasts are family-hosted parties that honor our incredible educators.  You choose the person - or group of people - that you'd like to honor!
How many people can I honor at my Toast?
You choose! Toasts can honor a particular classroom team of teachers and paraprofessionals or honor all teachers in the same grade level, Middle School House, or small learning community (MHS).
When are they held?
This year, toasts will run through June and July. You confer with your honoree to select the date.
How do the Toasts raise funds?
Our generous Toast hosts cover the (tax-deductible) costs of the parties.  MFEE works with the hosts to set ticket prices for the parties and creates online pages for purchasing tickets.  
What if I want to host a toast, but I am concerned about crowds?
You set the number of tickets you want to sell.  After they are all purchased, the ticket sales will be closed.
What if some parents cannot afford to pay the ticket price?
MFEE waives the fee for any parent who cannot afford to purchase a ticket.  MFEE also offers family pricing and Toast Passes for families who would like to attend multiple Toasts.
What if I want to donate more than the ticket price?
Great!  When you purchase your ticket, you can add an additional amount to fund the Educational Excellence Grants! 
What if hosting a Toast is a little too much for me, and I'd rather just write a check in honor of my teacher?
Great!  You can donate to the Educational Excellence Grant Fund and identify the name of the teacher or teachers that you'd like to honor. MFEE will send the teacher a special card that lets him/her know that you made a donation in their honor. Click here to send a Teacher Tribute.
How do Toasts differ from year-end class parties?
Toasts differ from class parties, because they are fundraisers to support the MFEE Educational Excellence Grant Program, which nurtures a culture of innovation in classrooms and district-wide. Toasts also build community by bringing us together to celebrate and honor amazing educators in our entire district.
Your donations help MFEE award approximately $75,000 in Educational Excellence grants each year to support everything from engaging literature for classroom libraries to grade-level materials to enliven science, to school-wide initiatives to inspire writers. Toasts are a long-standing tradition in our school community!
I'm ready to host! What do I do?
Choose a special teacher, principal, coach, or other person from Montclair Public Schools and host a party in their honor.
Confer with your honoree to:  a) pick a date  b) choose the type of party), and  c) decide where you will host the party.  Click here for tips and tools for outdoor toasts.
Register to Host a Toast here as soon as you can, but no later than 2 weeks before your party date. We'll help set the party fee.
Once we receive your completed Host form, we'll create an online registration page that you can share with families.
Toast hosts cover the (tax-deductible) costs of the parties (teaming up with other families is a great idea!). 
Attend a Toast:
Visit our Toast page and click on a Montclair Public School to find a Toast and purchase tickets. 
Our schools need us now more than ever and Toast dollars fund innovative programs that directly impact every child.