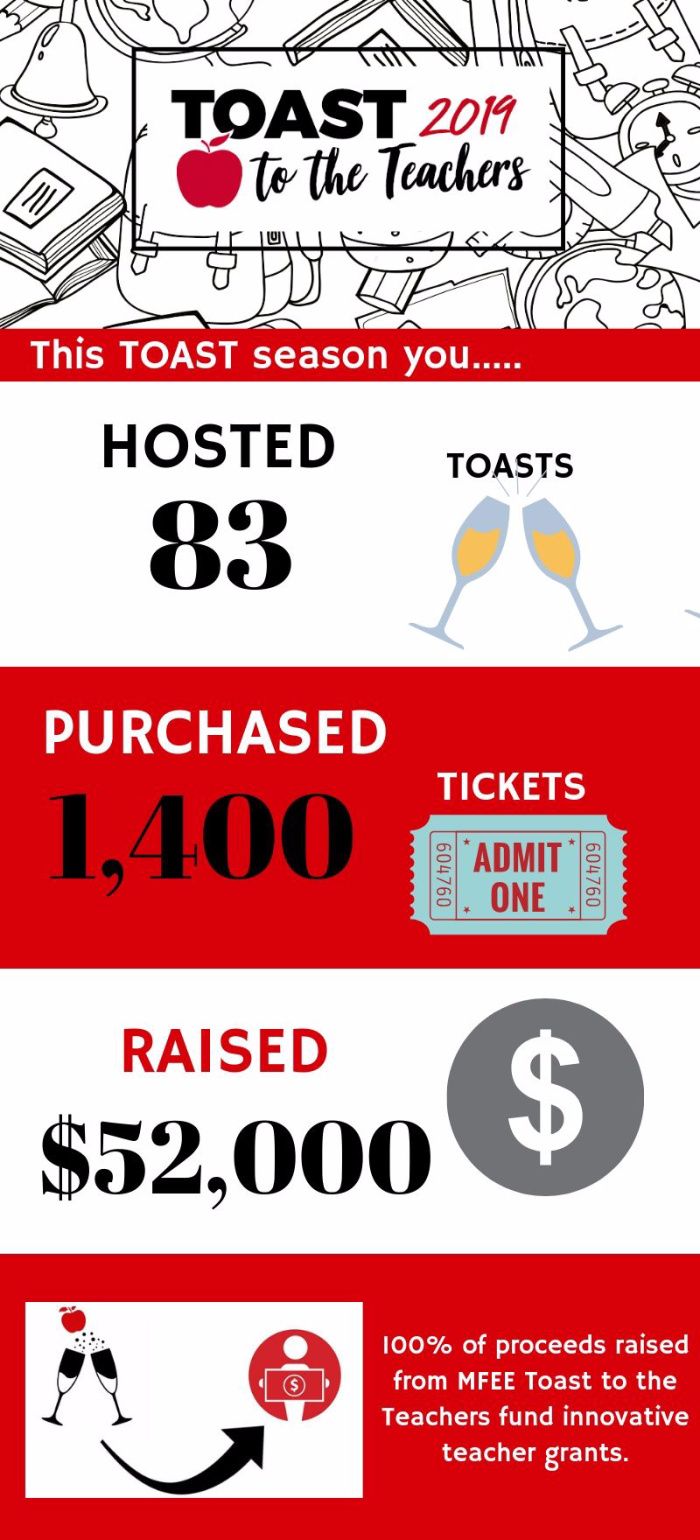 And honored and celebrated our amazing teachers!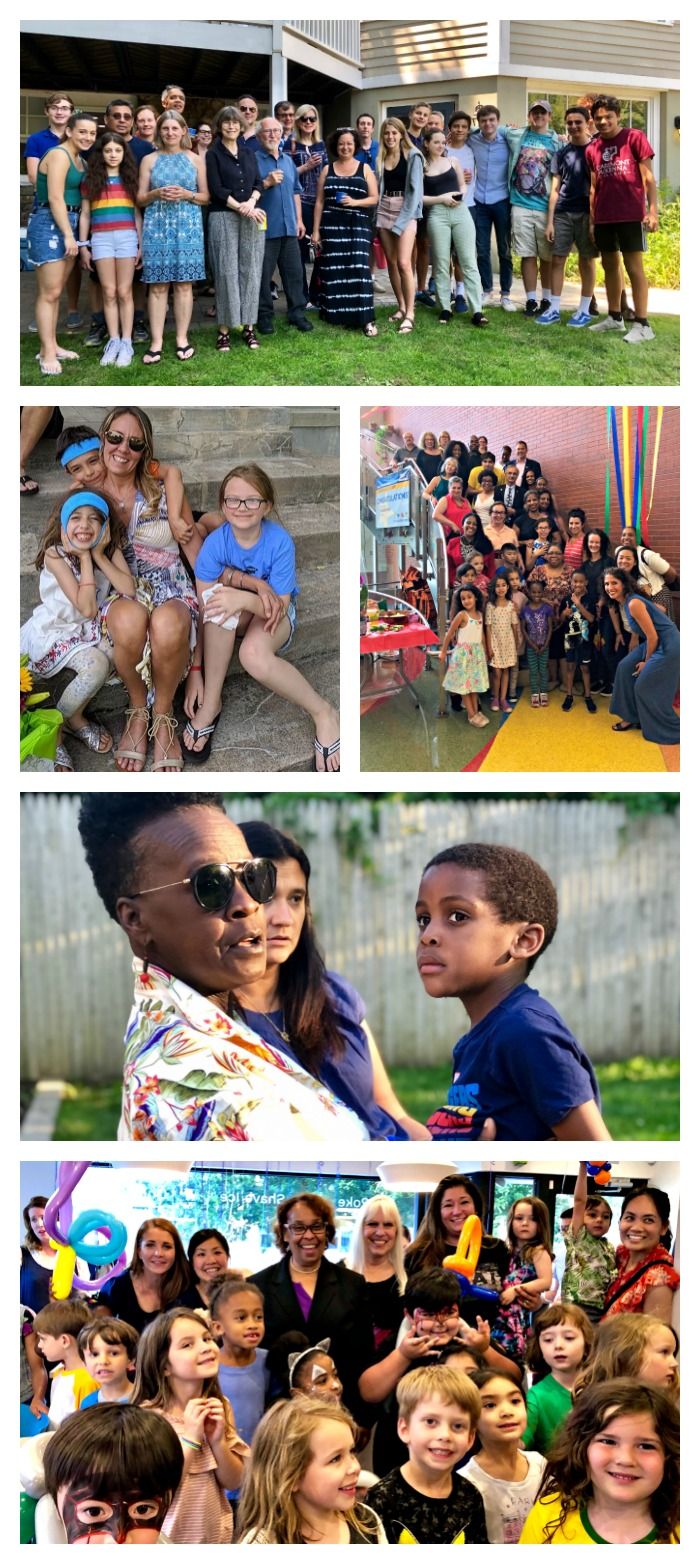 We are so grateful for our generous Toast to the Teachers 2019 Hosts and to all who supported these parties. They are directly fueling innovation in our schools by supporting our Educational Excellence grants to teachers.
The Toast season is over, but you can still fund educational innovation! 100% of your donations will fund an Educational Excellence grant submitted by school staff.
Here are just a few of the innovative resources that your donations help fund:
$25        Foreign Language Reader's Theater Materials
$50        High-interest books for Reading Circles 
$75        Hokki Stools to Increase Student Focus
$100      Breakout Edu Kits to foster Collaborative, Deep Learning
$250      Document cameras to facilitate class-wide engagement
$500      A small group set of finches, bee bots, and other coding tools
$1,000   A lending library of Chromebooks for students without computers at home
$2,000   Cutting edge science equipment to increase hands-on learning.