Meet Us
Masiel Rodriquez-Vars

Executive Director

Masiel is an education junkie. She comes from a family of public school advocates, and she was an elementary public school teacher in the early 90s. She pursued a circuitous path to MFEE - law school, program associate at a family foundation, director of a youth philanthropy program, amateur filmmaker, and nonprofit consultant with organizations serving vulnerable youth.

She never lost her curiosity about quality teaching, and she is having the time of her life observing and supporting the excellent teaching that occurs in Montclair Public Schools (MPS).

As mom to four MPS students, she is deeply grateful that her circuitous path led her to Montclair.

Georgette Gilmore

Communications Director/Program Coordinator

Georgette Gilmore knew she wanted to work in education ever since she experienced the kindness and inspiration of her kindergarten teacher in the Jersey City Public School district. After graduating from Montclair State University, she went on to have a career in education for nearly 15 years, working with children in preschool through high school, until she started a family. The next chapter in her life was as owner and editor of a parenting website, providing a valuable resource to local parents. For the past 5 years, Georgette was editor, writer, and social media manager for a local news site, where she developed strong communication skills and community connections.

As a mom to two MPS students, Georgette knows that our schools provide an excellent education. She is excited to join MFEE to support our teachers, students, and public education.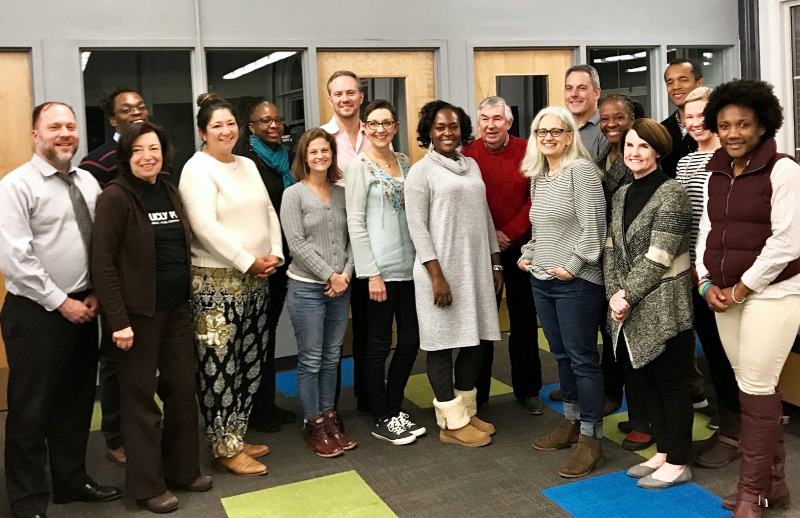 Our Board
Rochelle Wilson (President)
Joyce Michaelson (Founder and Chairperson)
John Wodnick (Vice President)
David Oscar (Treasurer)
Emily Grand (Secretary)
John E. Rogers
Jessica Troupe
Jodi Horton
LeAnne Korbel
Kamillah Knight
Bridget Placek
Andrew Russell
Greg Foster
Kathy Walsh
Andrew Lacey
David Caldwell
Matt Russman
Desiree Johnson
Wil Hylton
Sarah Hudson-Plush