Educational Excellence grants support innovative projects that directly impact student learning, either as a classroom-based initiative or a school-wide program. These grants fund everything from enrichment literature for classroom libraries to grade-level materials to enliven science, to school-wide initiatives to inspire writers.
 
Frequently Asked Questions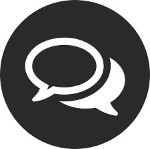 Who Can Apply?

Any Montclair Public School staff member or representative of a school-based parent organization.

When can I apply?

Grants are awarded in the fall. The 2019 applications are due on October 28th.

What is the average grant award?

Awards range from $90 - $1,000. The average grant size is approximately $700. MFEE awards partial funding in many cases.

What is expected of me if I am awarded a grant?

At the end of the project, grantees complete an evaluation survey and supply MFEE with photos, student testimonials, or short videos to document the project.
---
Funding Guidelines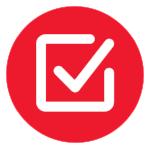 Minimum Criteria
MFEE awards grants for innovative projects and professional development that will have a direct impact in the classroom or school. Proposals are evaluated on the quality of the application, demonstrated need for the project, and the extent to which the proposal presents a creative way to enhance grade level curricula and support current District goals.
Technology Guidelines
Technology-related items are reviewed with the District Technology Coordinator. Technology requests must be directly tied to curricular objectives.
Items MFEE Does Not Fund
Class trips or school-wide assemblies.
Snacks or food to be served during the project.
Substitute teachers.
Teacher stipends to enable participation in the project unless the program requires a significant time commitment outside of normal school hours.
Consumable, one-time-use items, such as tshirts.
Travel, lodging, materials, and other expenses.*
Courses required in order to obtain an advanced degree.*
Programs occurring during the school day and/or that require the hiring of a substitute teacher.*
Renewal grants for annually occurring workshops/conferences are not encouraged.*
*Pertain to Greenwald Professional Development Grants
---
Check out some examples of innovation funded by MFEE Educational Excellence grants below:
Flexible Seating

Ms. Schatzman from Hillside School and Ms. Kozma from Glenfield Middle School were grant recipients for flexible seating, such as Hoki Stools, core balls, Squishy seats, and standing desks. Flexible seating has been shown to improve student attentiveness, behavior, and overall well-being.

Hydroponic and Outdoor Garden

MFEE awarded a grant to Mr. Stulbaum at Renaissance Middle School for a hydroponic and outdoor garden. We made a "grants in action" visit to see the hydroponic garden back in November. At the time, the students had planted the seedlings and were beginning to see some growth. Over the summer, students donated over 8 lbs of lettuce to a local food pantry!

Tools for the MHS Robotics Team

Funds from an MFEE Educational Excellence grant helped purchase the additional tools that made it possible for the MHS Robotics team to make it to the FIRST World Robotics Championships. In addition, these same tools are enriching the curriculum for our auto mechanics courses at MHS.

MFEE awarded an Educational Excellence grant to Ms. Weitzman at Bullock School for MuddWatt kits. MudWatt uses the power of electricity-generating bacteria living in the soil beneath our feet. Students created their own MuddWatt with soil from their garden and worm compost. Soon they'll have a self-sustaining energy source!

Edgemont Montessori School kindergarten teacher Ms. Olivi was awarded a MFEE Education Excellence Grant for Zebra Finches. Ms. Olivi uses the finches in all her classroom lessons: Language arts, science, social studies, as well as important life skills lessons.

Ms. Eckert's MHS Bio students are able to deepen their understanding about the heart & cardiovascular system with model s thanks to a MFEE grant. The hands-on learning is a fantastic supplement to their textbooks.