Frequently Asked Questions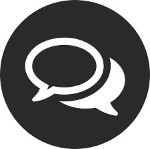 What kind of projects are typically approved?

Social and Emotional Learning Grants enhance students' social and emotional competencies, including their ability to manage emotions, develop positive relationships, strengthen self-esteem, and show empathy for others. Projects include classroom-based initiatives or school-wide programs.

Who Can Apply?

Any Montclair Public School staff member or representative of a school-based parent organization.

When can I apply?

Grants are awarded in the fall. The 2019 applications are due on October 28th.

What is the average grant award?

Awards range from $90 - $1,000. The average grant size is approximately $700. MFEE awards partial funding in many cases.

What is expected of me if I am awarded a grant?

At the end of the project, grantees complete an evaluation survey and supply MFEE with photos, student testimonials, or short videos to document the project.
---
Funding Guidelines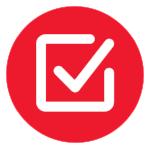 Minimum Criteria
MFEE awards grants for innovative projects and professional development that will have a direct impact in the classroom or school. Proposals are evaluated on the quality of the application, demonstrated need for the project, and the extent to which the proposal presents a creative way to enhance grade level curricula and support current District goals.
Technology Guidelines
Technology-related items are reviewed with the District Technology Coordinator. Technology requests must be directly tied to curricular objectives.
Items MFEE Does Not Fund
Class trips or school-wide assemblies.
Snacks or food to be served during the project.
Substitute teachers.
Teacher stipends to enable participation in the project unless the program requires a significant time commitment outside of normal school hours.
Consumable, one-time-use items, such as tshirts.
Travel, lodging, materials, and other expenses.*
Courses required in order to obtain an advanced degree.*
Programs occurring during the school day and/or that require the hiring of a substitute teacher.*
Renewal grants for annually occurring workshops/conferences are not encouraged.*
*Pertain to Greenwald Professional Development Grants
---